Praram 9 Hospital has launched the innovative medication for Covid-19, the Antibody Cocktail. This medication has been approved and widely used around the world with effective results – reducing the severity of symptoms or death by up to 70%. Moving forward, the hospital has proceeded with opening a specialized care center for treatment and rehabilitation focusing on recovery after Covid-19, under the supervision of a team of doctors and staff.
Dr. North Techawathanawanna, assistant director of Praram 9 Hospital said that in the situation of Covid-19, vaccines are not the only method used by health organizations around the world to stop the epidemic, especially with the emergence of the more infective and severe Delta variant. The innovative Antibody Cocktail has been used in many countries, such as the United States, India, Japan, and England. Thailand has also approved conditional use under a state of emergency on 15 July 2021.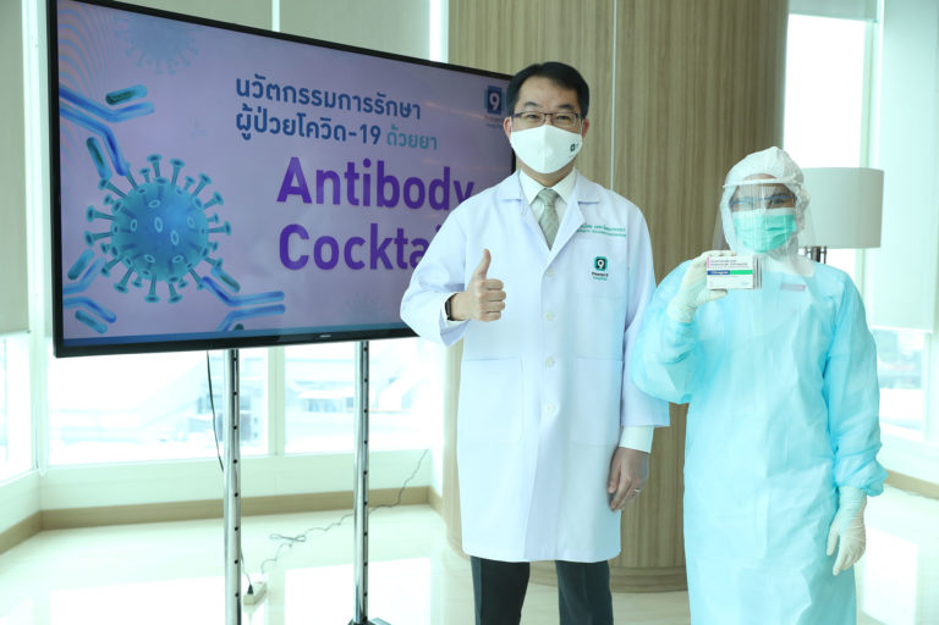 The Antibody Cocktail is a drug produced by a combination of two types of monoclonal antibodies, Casirivimab and Imdevimab, to form a protein classified as Neutralizing Monoclonal Antibodies (NmAbs) immunosuppressants. Their mechanism of action is to bind directly to the spike protein, reducing the amount of virus that enters the body, therefore inhibiting the infection of Covid-19, including the Delta and other variants.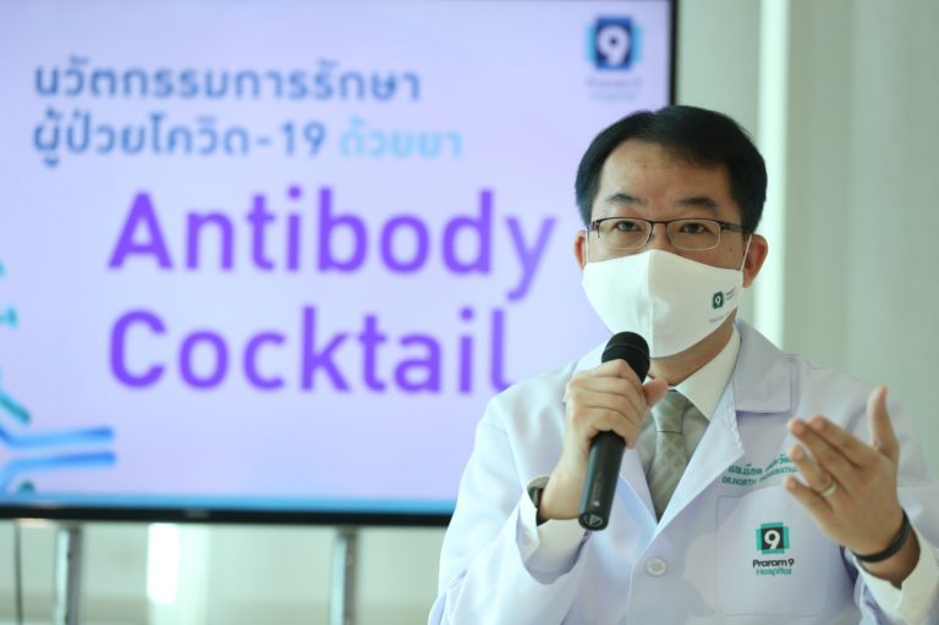 "The Antibody Cocktail is an innovative drug developed specifically for the treatment of Covid-19 , unlike drugs like Favipiravir or Andrographis paniculata. The Antibody Cocktail is able to reduce the severity of symptoms or death up to 70%, which is a very high number. And it's higher than the other coronavirus drug, Molnupiravir, which has only about 50% protection. At Praram 9 Hospital, the Antibody Cocktail has been used to treat more than twenty Covid-19 patients in the period of one month. Patients are treated according to clinical indications and up to 10 days after exposure. These include those without severe symptoms or who are at risk of developing more severe symptoms when infected, especially the elderly and at-risk patients with any of the 7 diseases (obesity, chronic kidney disease, stroke, coronary artery disease, chronic respiratory disease, diabetes, cancer and genetic disorders). Before the Antibody Cocktail was used, we expect 10-20% of the patients we care for who may go on and require additional oxygen therapy or other drugs, such as steroids. After all the patients received the Antibody Cocktail, none of the cases deteriorated or required additional oxygen or ICU monitoring" Dr. North said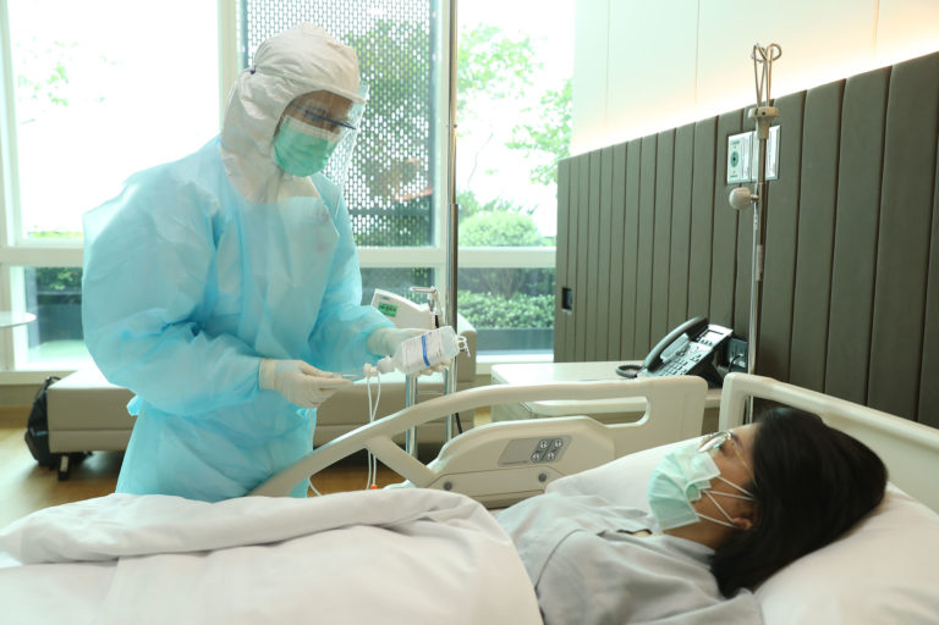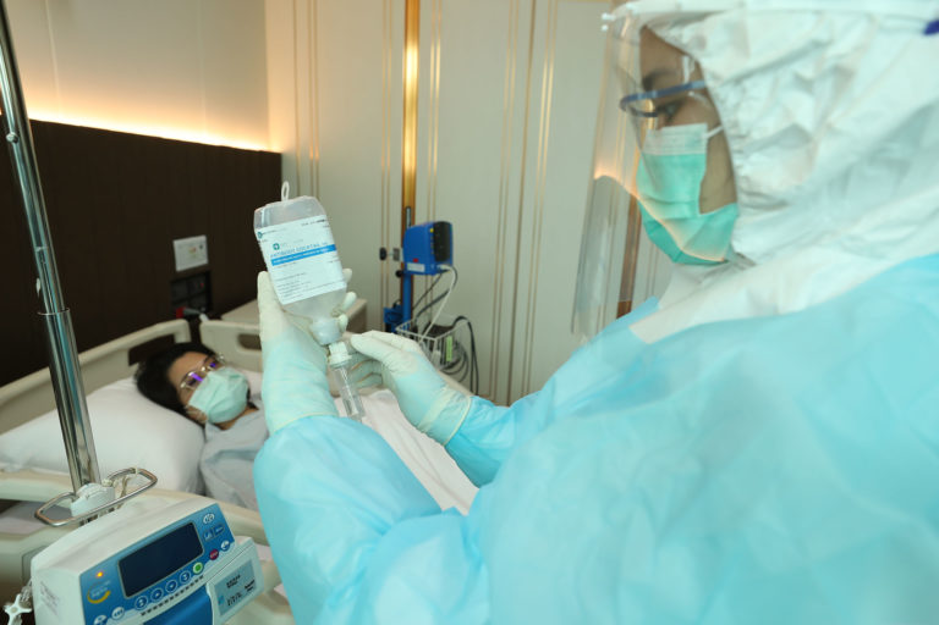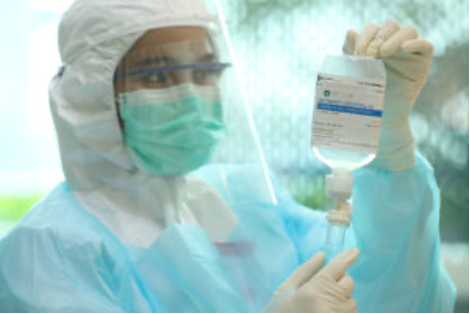 The Antibody cocktail is a drug for intravenous injection and is used for patients diagnosed with early Covid-19 infection (up to 10 days post-exposure) with mild to moderate symptoms of the disease, or patients with risk factors that can exacerbate symptoms when infected, such as the elderly, those who are overweight (BMI greater than 30), patients with cardiovascular disease or have high blood pressure, chronic lung disease, asthma, diabetes, chronic kidney disease, chronic liver disease, including those who are immunocompromised or suppressed.
Dr. North also said that the most important indication of the antibody cocktail is that it must be administered to the patient at an early stage of infection. That is, the sooner the patient receives the drug, the better. Praram 9 Hospital therefore has developed a holistic treatment plan giving the best care to patients in every step, incorporating evidence-based treatment guidelines for the Antibody Cocktail, and planning services as a Virtual Hospital which includes regular care and monitoring via video calls. Physical rehabilitation services are also provided post-infection in order to get back to their fitness baselines.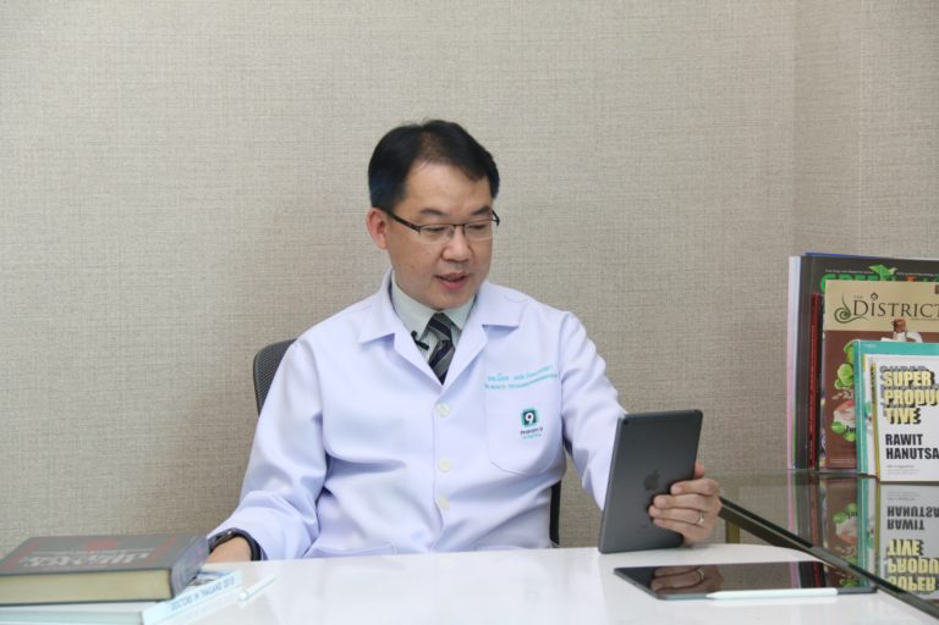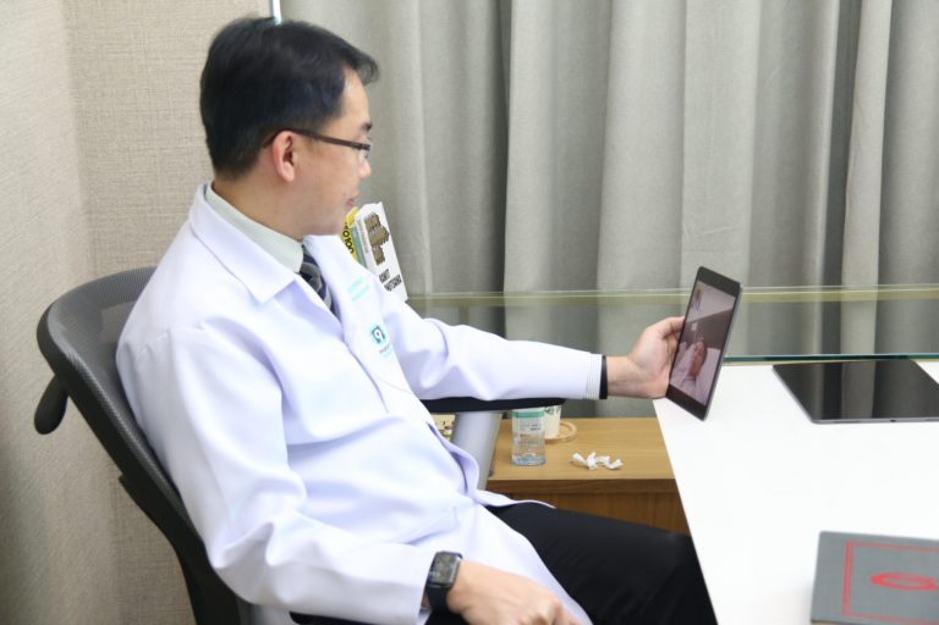 and proceeded to set up the Post-Covid Care Clinic to provide all-rounded care and convenience to patients under their care.
The Post-Covid Care Clinic at Praram 9 Hospital will include a team of physicians and specialists in rehabilitation of the respiratory system, heart, kidneys, brain, nervous system and mind, as well as physical therapy and nutrition. This is to increase both physical and mental performance after recovering from Covid symptoms.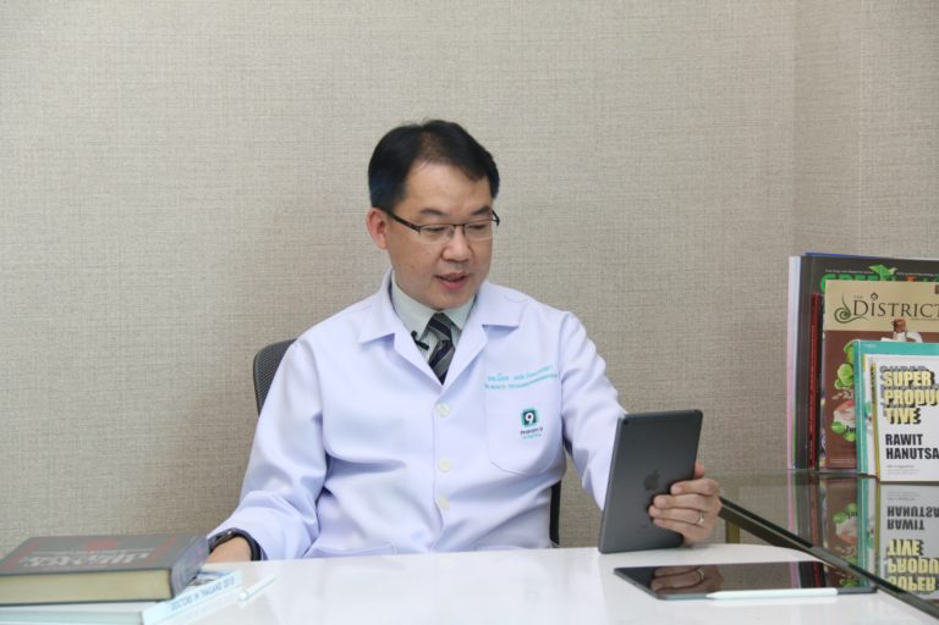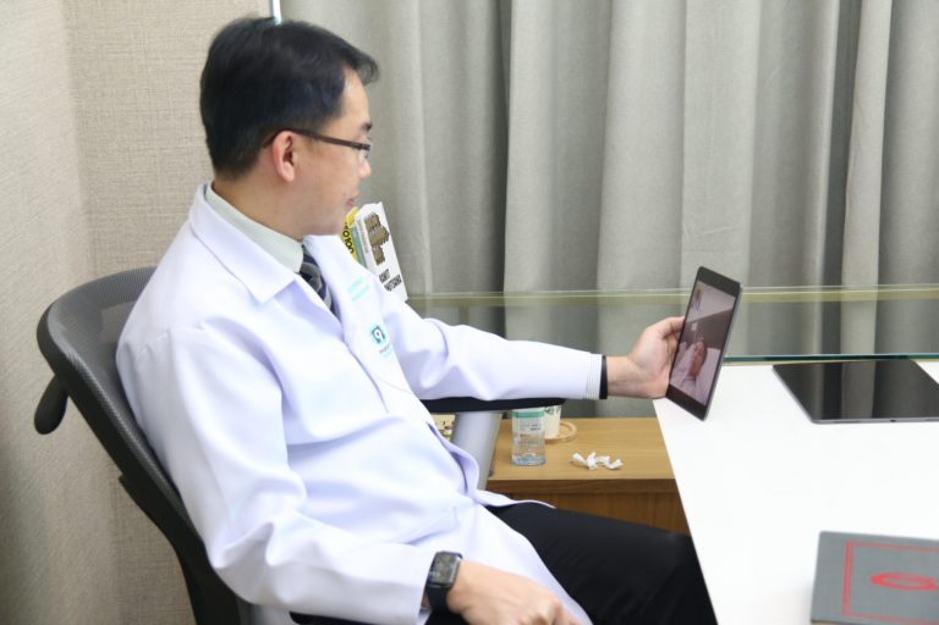 If you are interested, you can message us on Facebook at
@Praram9Hospital.International
or
m.me/Praram9Hospital.International
or
send us an email at
info[email protected]