Diabetes and Metabolic Centre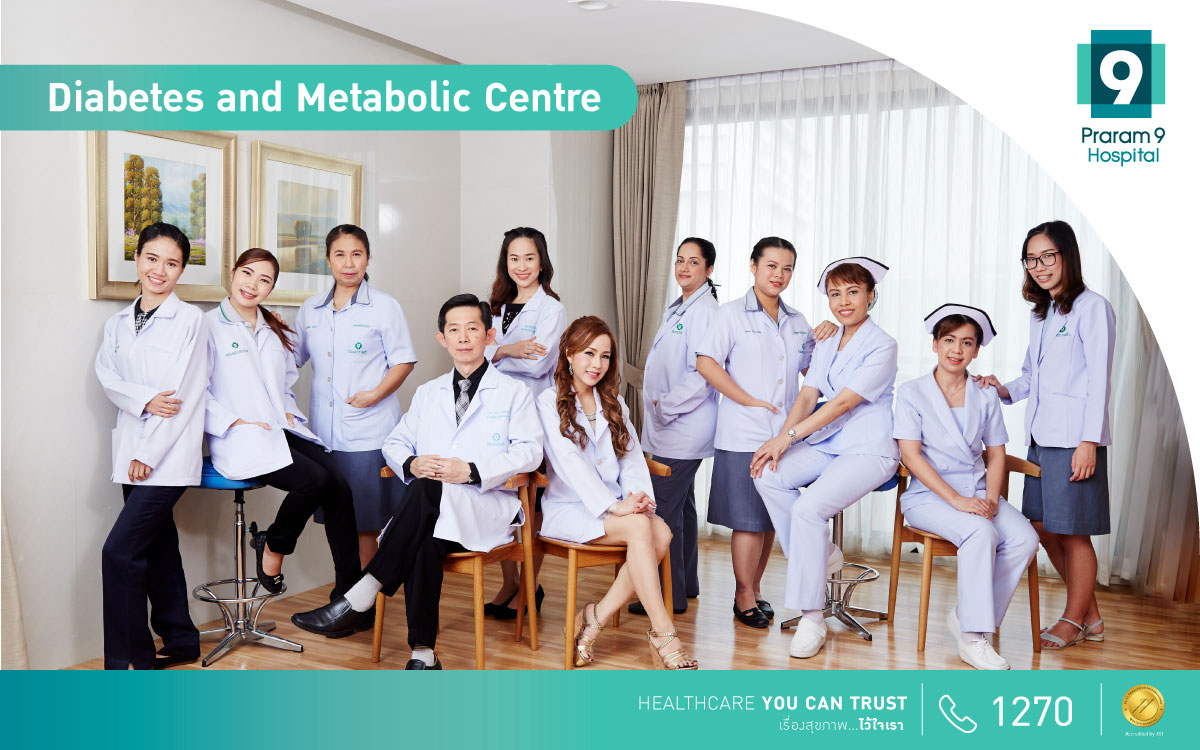 It seems clear that diabetes and endocrine disorders are a major cause of many diseases such as kidney failure, cardiovascular disease, stroke, infectious diseases from severe diabetes, thyrotoxicosis etc.
Key to the effective treatment without incurrent disease comes from a good treatment plan. Patients' knowledge regarding their disease, a positive attitude in eating discipline and exercise lead people to stay healthy and away from illness. But the most difficult thing is to put theory into practice. Thus, medical treatment plan with patient involvement have to worksimultaneously in order to control disease.
At Praram 9 Hospital, our diabetes specialists, endocrinologists and nutritionists are involved in total solution ; consulting, diagnosis, medical treatment and follow-up care.
We strive to provide an excellent medical service as our commitment "Health Care You Can Trust".
- Estimates your risk of diabetes and provides personalized tips for prevention.
- Monitoring blood sugar levels as close to normal as possible in order to prevent from complication.
- Diabetes care during pregnancy to ensure you have a safe pregnancy and baby is born healthy.
- Weight loss plans for preventing diabetes and other diseases such as Hypertension, Dyslipidemia and Cardiovascular diseases.
- Treatment for diabetes complication such as Cardiovascular diseases , skin complications, Diabetic neuropathy Complications, Diabetic foot vascular disease surgery.
- Additional support and advice for diabetes patients.
- Diagnosing and treating endocrine system diseases (Hormones).
- Annual diabetes check-up program.
Open daily: 08.00 - 16.00
Specialized Medical Center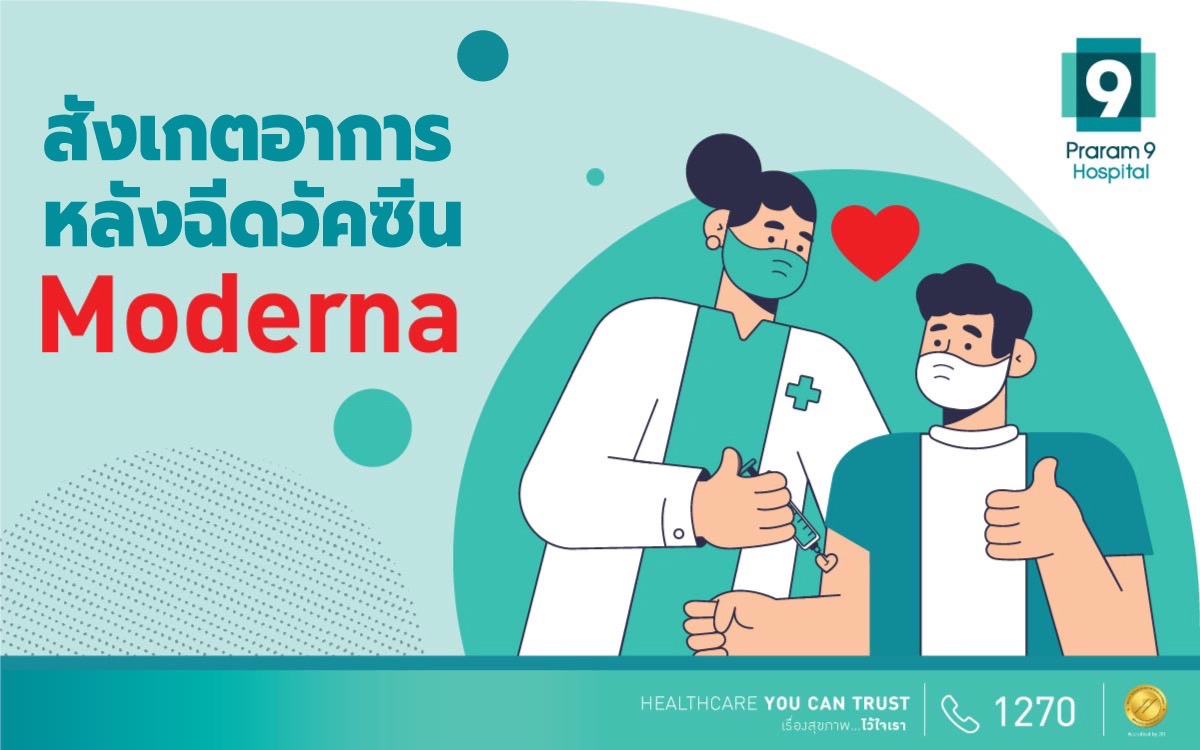 1. General or mild adverse symptoms (In general, these symptoms usually resolve within 2 days) Low grade fever Headache Muscle, joint or general aches Fatigue, lack of energy and general malaise Mild nausea or vomiting Pain, swelling, redness, or a rash or itching at the injection site Mild rash 2. Adverse reactions that require immediate medical attention (If you have these symptoms, you should see a doctor immediately or call 1669 for emergency medical services)   Examples of a severe allergic reaction or serious side effects are as follows: High fever, chills, rigors Severe headache Chest tightness, shortness of breath,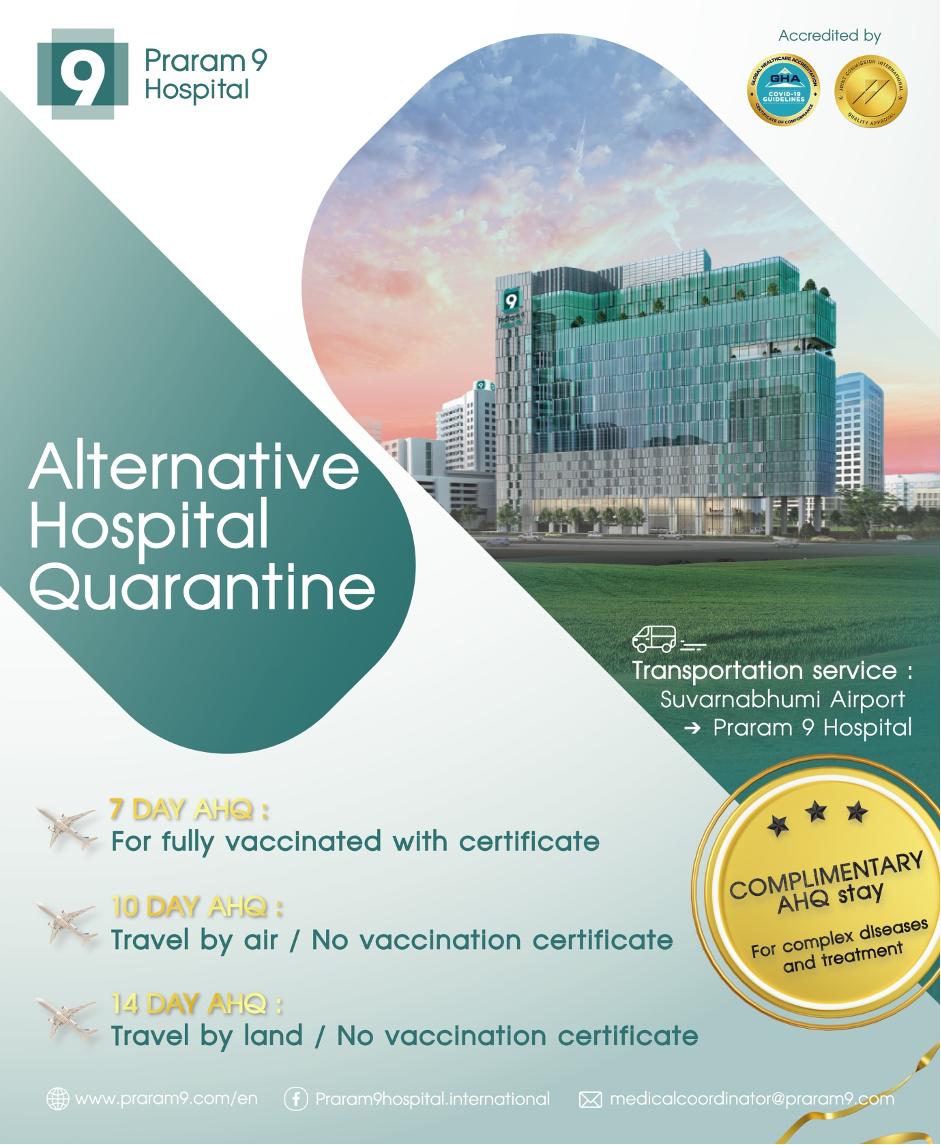 Note: All AHQ stays are inclusive of 2 RT-PCR tests done on the first day and day before discharge. Praram 9 hospital has achieved the Global Healthcare Accreditation (GHA) Certification of Conformance with COVID-19 Guidelines, ensuring your health and safety throughout your stay. For more information and prices, please email [email protected]p.runcloud.link or message us on Facebook at m.me/praram9hospital.international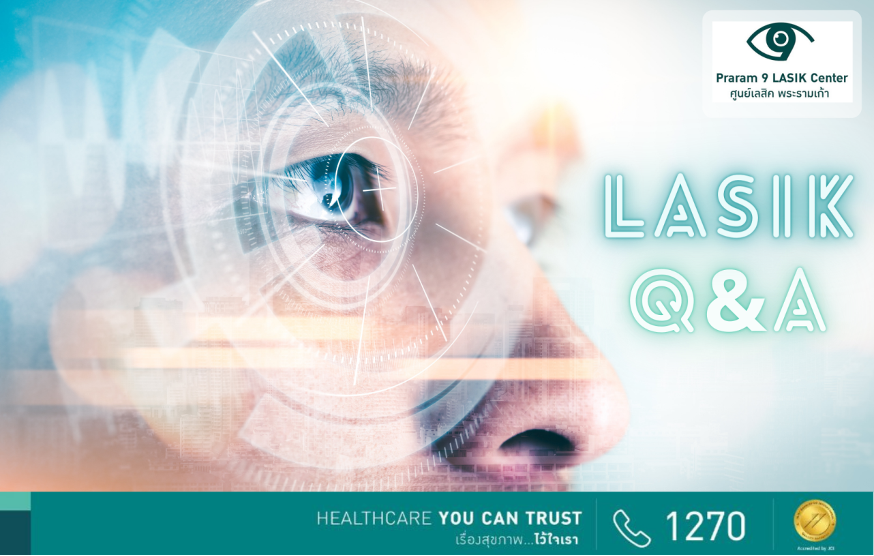 Being able to see the world clearly without the need for eyeglasses or contact lenses is the wish of many. LASIK has been constantly popular amongst those who want to be free from glasses or contact lenses, as the technology continues to develop with modern techniques such as PRK, LASIK, FemtoLASIK, ReLEx SMILE, etc., allowing you to choose from a wide range of treatments from LASIK. But which technique is best for us? What are the selection criteria for each technique? These are just some of the questions you might have, and we have compiled a list of Q&As for those