Kidney Disease and Transplantation Institute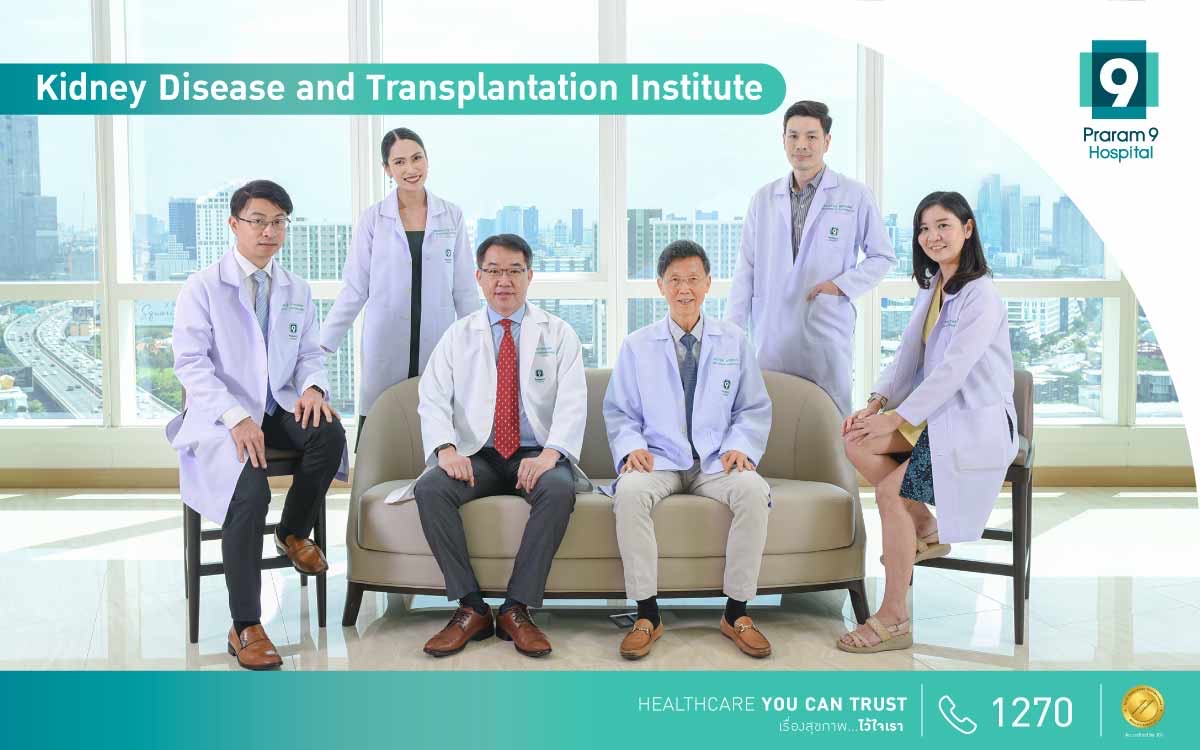 Praram 9 Insitute of Kidney Diseases and Transplantation
The Institute of Kidney Diseases and Transplantation at Praram 9 Hospitalconsists of a team of experts from the American Board of Medicine and Surgery and the United Kingdom, including:
Nephrologists

Transplant surgeons

Vascular surgeons

Urologists

Hematopathologists and tissue cross-matching experts for transplantation

Infectious disease specialists for post-transplant patients

Cardiologists and cardiovascular surgeons

Pulmonologists

Intensive care unit (ICU) specialists

Psychiatrists and psychologists

Radiologists, and more.
All of these specialists work together as a multidisciplinary team to care for patients before and after transplantation.
Praram 9 Hospital also has a transplant committee and an ethics committee to ensure that the transplantation process follows medical ethics guidelines and regulations set by the Medical Council of Thailand and the country's laws.
In addition, the Institute of Kidney Diseases and Transplantation has a competent staff and support team, including:
Transplant coordinators who manage the transplantation process

Renal nurse coordinators who coordinate care for kidney disease patients

Renal nurse counsellors who provide counselling for patients

Dialysis nurses who are experts in caring for patients before and after transplantation

ICU nurses who care for patients after transplantation and those who have complications

Operating room nurses

Laboratory specialists who test for drug levels, and more.
Post-kidney transplant care :
Care for abnormal blood vessel supply to the transplanted kidney after the surgery

Corrective surgery for urinary tract and bladder after the transplant

Kidney transplantation biopsy to examine tissue and complications after the transplant

Treatment for abnormal kidney function after the transplant, such as kidney transplantation rejection

Treatment for infections after the transplant, such as blood infections, lung infections, gastrointestinal infections, liver infections, urinary tract infections, brain infections, CMV and BK viruses, severe life-threatening fungal infections, etc.
24-hour emergency dialysis service 

Dialysis or patients with toxins in their blood

Dialysis using artificial kidneys for patients with chronic and acute kidney diseases

Chronic kidney disease treatment by abdominal dialysis

Plasmapheresis (removal, treatment, and return of blood plasma) for Dialysis 

Correction of various types of blood vessel problems during Dialysis 

Special blood vessel surgery for Dialysis  using artificial kidneys

Correction of blood vessel problems for Dialysis  using artificial kidneys

Kidney health check-up

Kidney function and performance tests

Physical examination to detect or assess the risk of kidney disease.
In the realm of social services, Praram 9 Hospital has banded together to champion kidney donation, bringing aid and comfort to those in need. The Kidney Donation Project was launched in honor of His Majesty the King's 80th anniversary in 2004, as well as his 80th and 84th anniversaries in 2016, and Her Majesty Queen Sirikit of the Ninth Reign's 60th anniversary in 2014.
To enhance the quality of their services, the Kidney and Transplant Institute has undergone significant improvements to ensure that they meet international standards. This includes the development of medical service guidelines, the establishment of safety indicators, and the evaluation of surgical outcomes. Furthermore, they have implemented patient care standards to guarantee that medical personnel provide patients with appropriate treatment and care that meet global standards.
In 2016, the Joint Commission International (JCI) awarded the Kidney and Transplant Institute at Praram 9 Hospital with Clinical Care Program Certification (CCPC) for kidney transplant patient care. This certification recognizes the Institute's ability to provide specialized care for complex or high-risk diseases, with a keen focus on patient safety standards.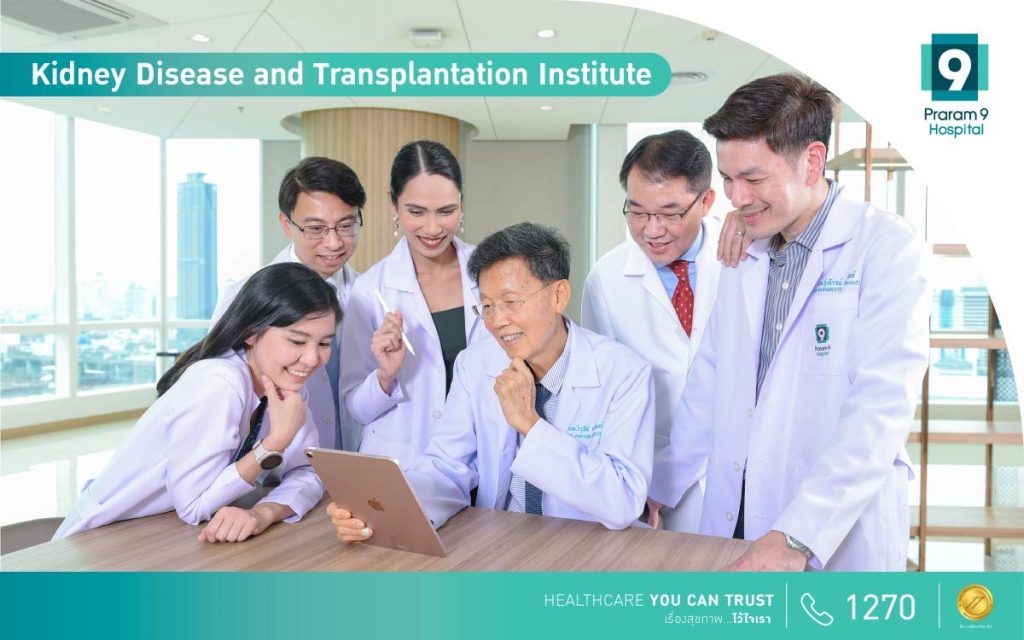 Kidney Disease and Transplantation Institute 3rd Floor, Building A, Praram 9 Hospital
Specialized Medical Center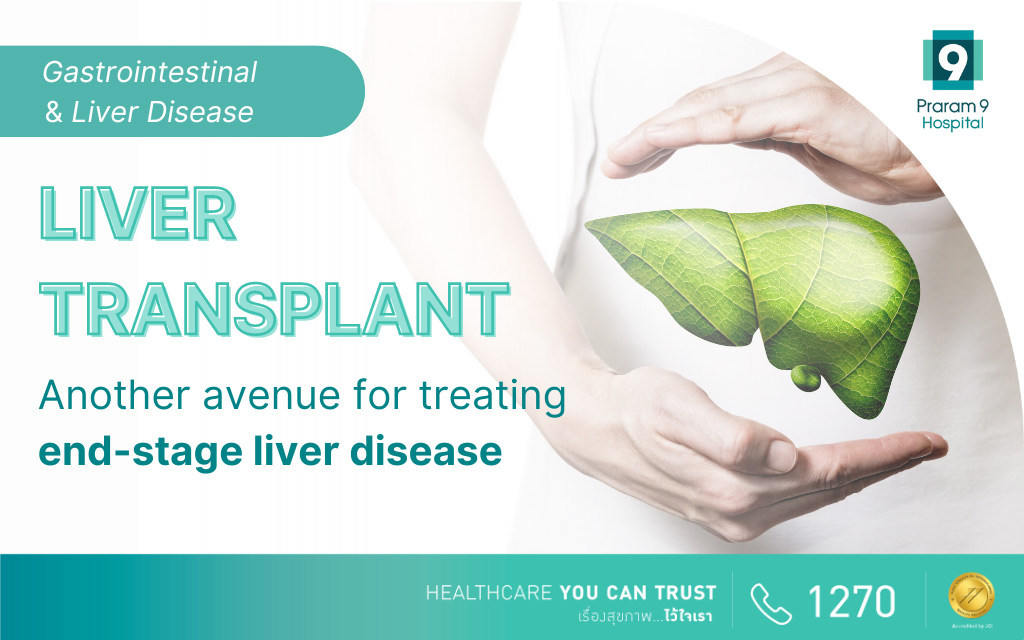 In contemporary medical terminology, acute liver disease can be evolved into liver failure, or in the case of end-stage chronic liver disease, cirrhosis.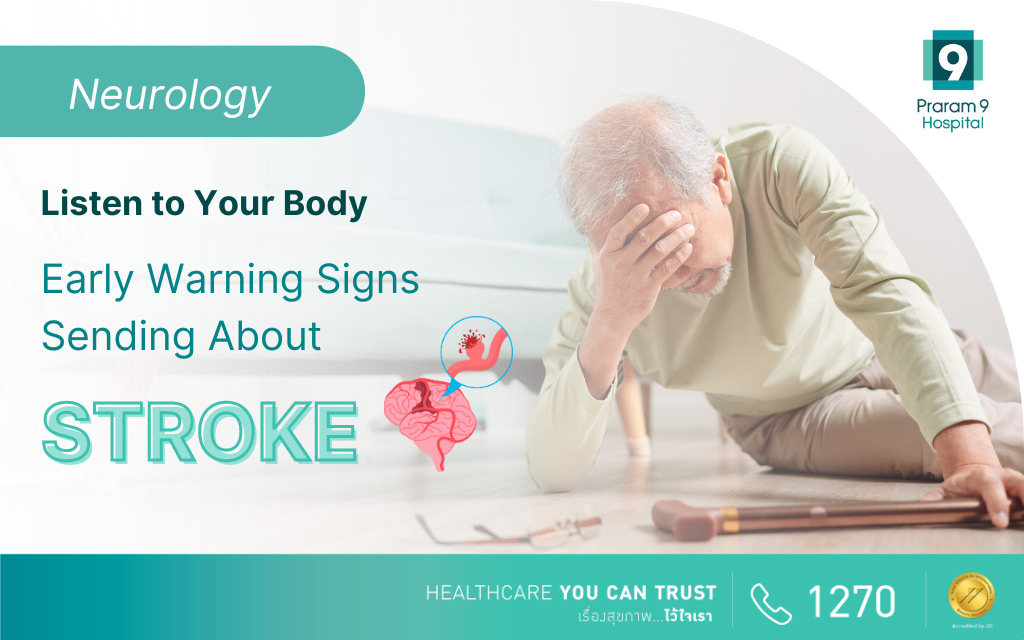 Stroke, a formidable adversary to human health, strikes abruptly and often with devastating consequences.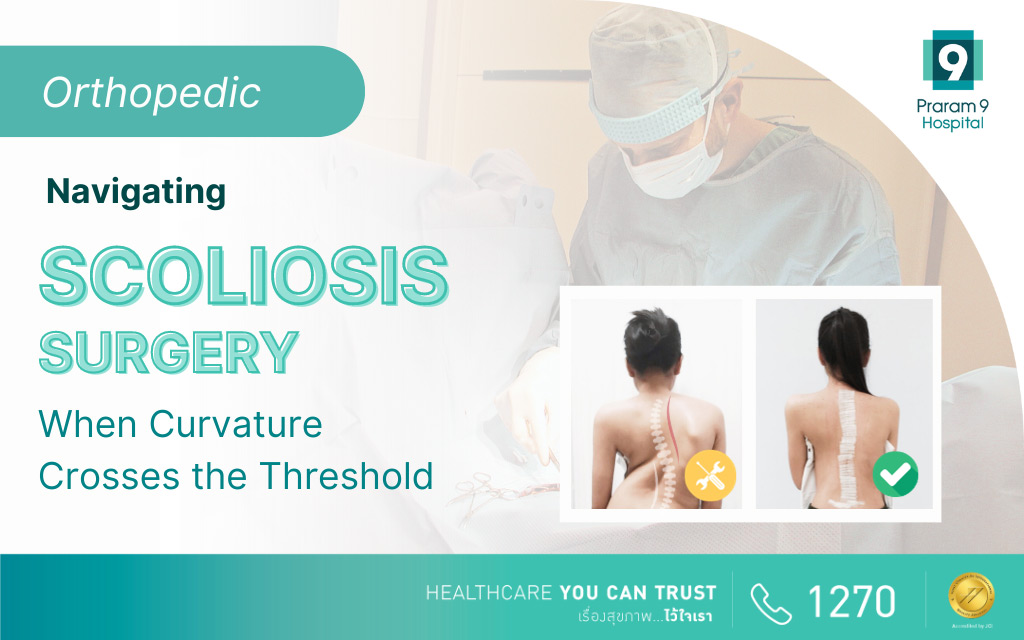 Scoliosis is a medical condition characterized by an abnormal curvature of the spine, often be diagnosed during adolescence.