ทำไมต้องเป็นเรา..โรงพยาบาลพระรามเก้า
Specializing in the care of chronic and complex diseases.
Promoting healthy living and a sustainable lifestyle.
Reaching out to care for a wide-range of patients via modern techonology.
Proactively expanding and collaborating with an extensive base of professional networks.
Our partners you can trust
Our partners
you can trust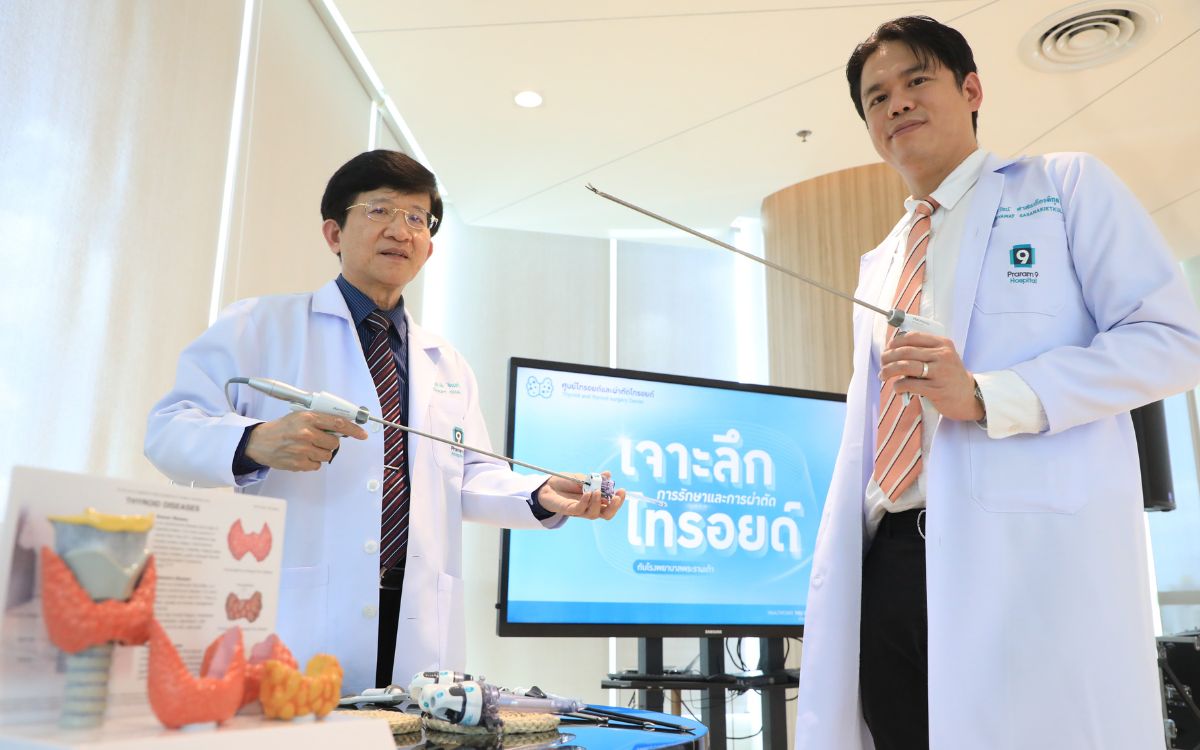 Praram 9 Hospital opened the Thyroid and Thyroid Surgery Center ushering in a team of multidisiplinary experts in thyroid and endocrine diseases equipped with state-of-the-art medical equipments and technology.
Read More
Our facilities you can try
Our facilities
you can try