Ear, Nose and Throat Center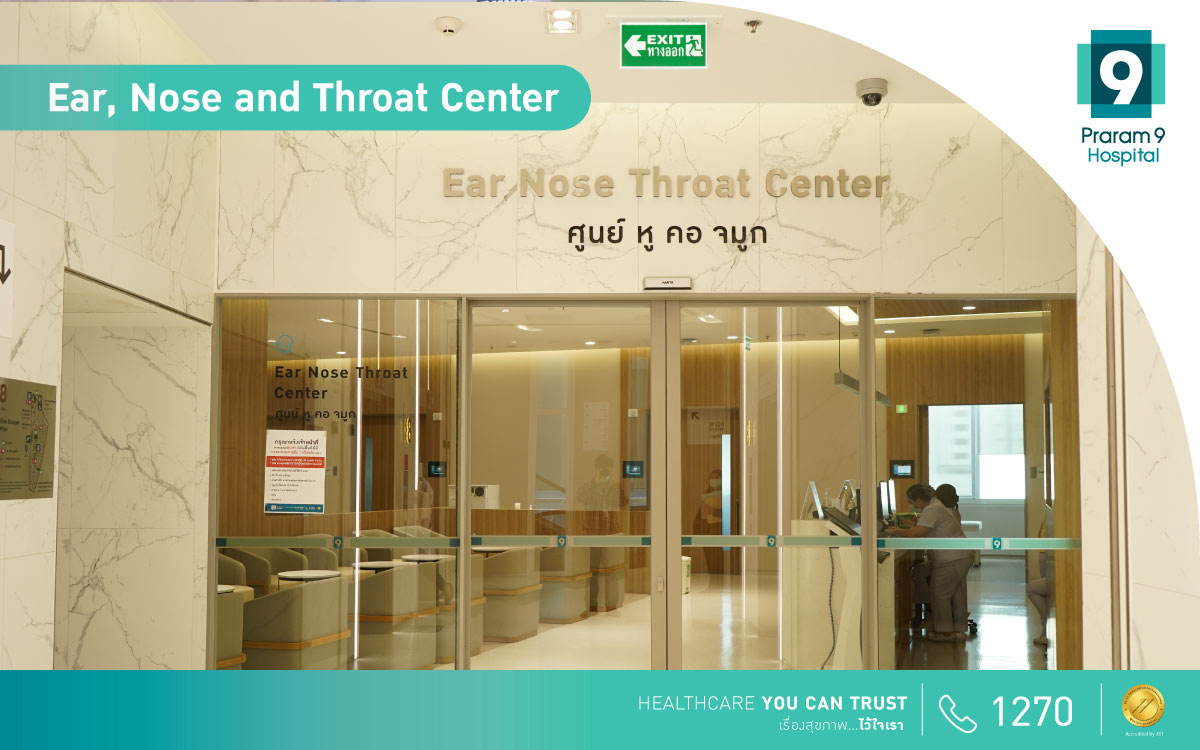 Ear, Nose and Throat problems can interfere with an active lifestyle and possibly jeopardize future health. Effective medical treatment, therefore, is essential to restoring not only physical health, but peace of mind as well. Praram 9 Hospital Ear, Nose, and Throat Center is a highly specialized clinic providing expert care in a modern, fully equipped facility. Our team of experienced Otolaryngologists is prepared to answer your questions, discuss the options, and recommend the treatment best suited to meeti
Vertigo
Allergic Rhinitis
Endoscopic Sinus Surgery and Septoplasty
Audiology (Hearing Aids)
Loss of Hearing and Balance
Nasopharyngeal Tumor
Endoscopic Examination (Ear, Nose, Larynx)
Obstructive Sleep Apnea Syndrome
Sleep Disorder
Hoarseness
Ear, Nose and Throat Center 8th Floor, Building B, Praram 9 Hospital
Monday - Friday: 08.00 - 20.00
Saturday - Sunday: 08.00 - 16.00
Specialized Medical Center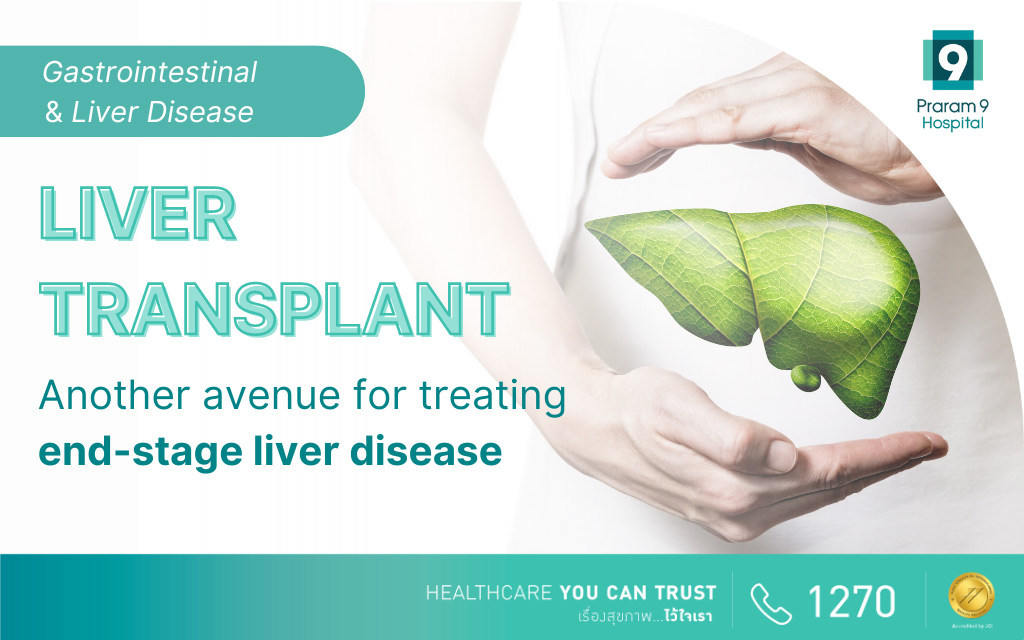 In contemporary medical terminology, acute liver disease can be evolved into liver failure, or in the case of end-stage chronic liver disease, cirrhosis.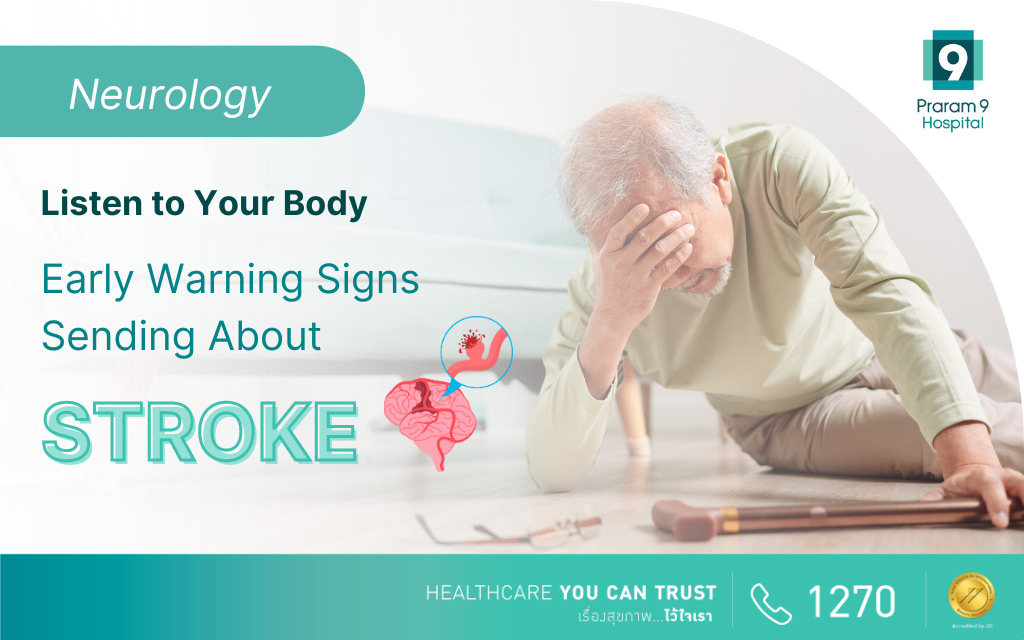 Stroke, a formidable adversary to human health, strikes abruptly and often with devastating consequences.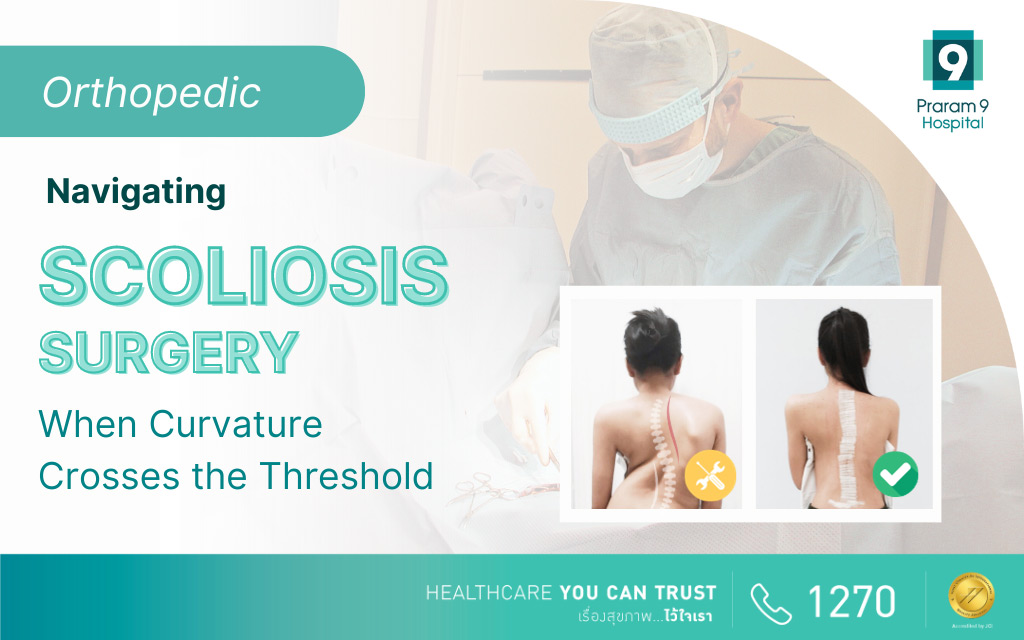 Scoliosis is a medical condition characterized by an abnormal curvature of the spine, often be diagnosed during adolescence.