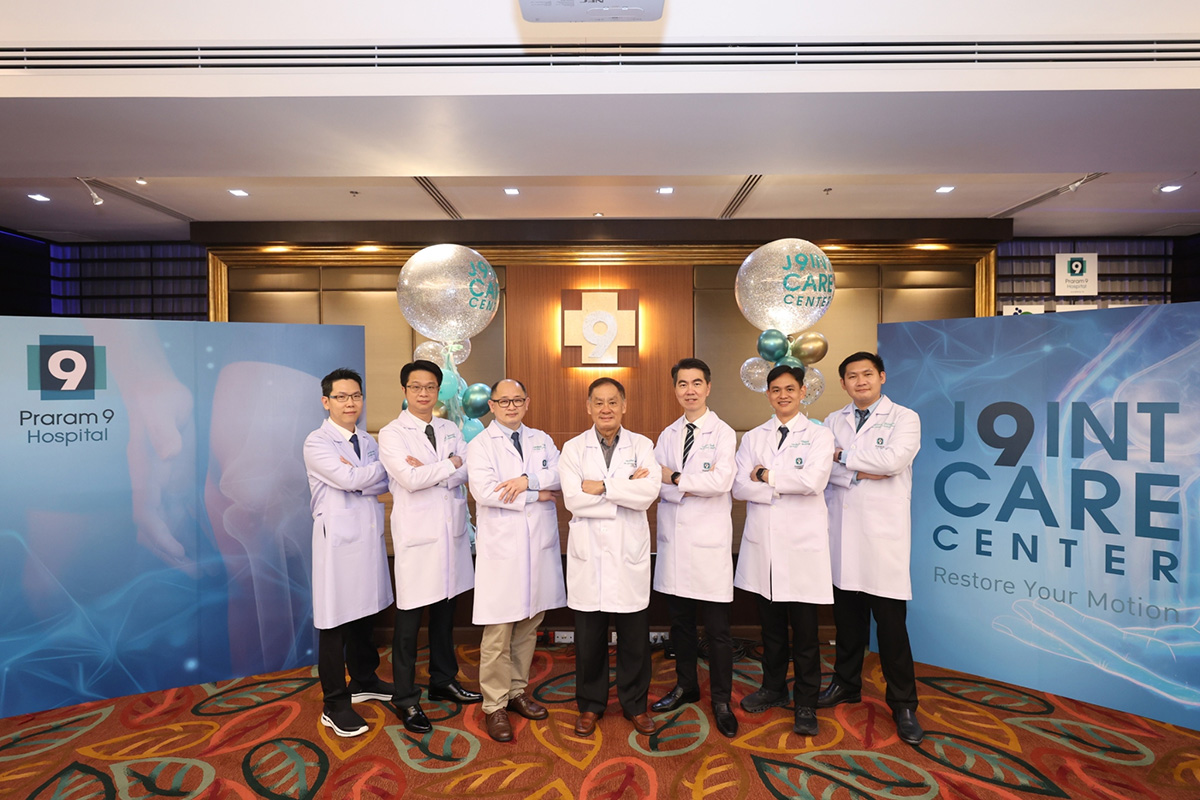 Praram 9 Hospital organized the "4th Anniversary of Joint Care Center" event, featuring a knowledge-sharing session on knee osteoarthritis. The event was titled "New Joints, New Life" and was led by a team of specialized medical experts, including Assoc.Prof.Dr. Pruk Chaikit the Head of the Joint Care Center, and orthopedic surgeons specializing in bones and joints. The event showcased the technology of "Robotic-Assisted Knee Replacement Surgery," highlighting its precision, accuracy, speedy recovery, and included sharing of patient experiences in "Total Knee Replacement Surgery," revealing comprehensive success stories in treating joint-related issues. The hospital aims to reach new heights in medical care for joint diseases in the year.
Assoc.Prof.Dr. Pruk Chaikit, Head of the Joint Care Center at Praram9 Hospital, stated that knee osteoarthritis is a chronic condition resulting from bodily degeneration. As age increases, the body's structures and tissues tend to deteriorate, sometimes accelerated by diseases or accidents. Recognizing this issue, Praram 9 Hospital established the "Joint Care Center" to provide comprehensive services related to joint diseases. These services encompass health screening for knee conditions, pain management, utilizing methods such as medication, and injections of concentrated platelet-rich plasma, knee lubrication injections, preventive measures, and rehabilitation. Surgical interventions are also considered for patients on an individual basis.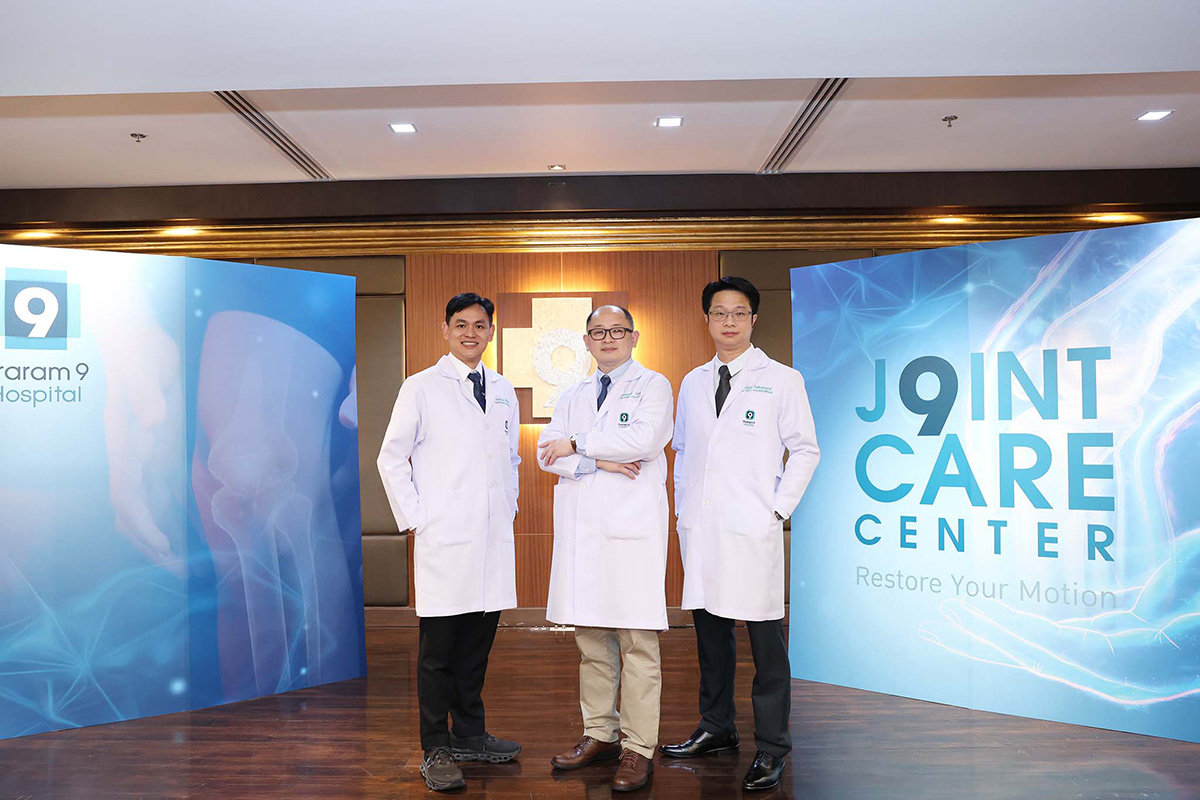 For the 4th anniversary celebration of the Joint Care Center at Praram9 Hospital, the focus of the event was on providing knowledge about knee osteoarthritis under the theme "New Joints, New Life." The event featured a panel of medical experts led by Assoc.Prof.Dr. Pruk Chaikit, the Head of the Joint Care Center, and orthopedic surgeons specializing in bones and joints. The event aimed to disseminate various relevant scientific findings and included sharing experiences of "Total Knee Replacement Surgery" from individuals who had received services at the Joint Care Center at Praram9 Hospital. The event also included informative booths for attendees of the conference.
Over the past four years, the Joint Care Center at Praram9 Hospital has been dedicated to providing professional care for patients. Operating within the framework of "Restore Your Motion," the center aims to restore mobility and enhance the quality of life for patients with joint issues. The approach involves a team of specialized experts in knee and hip joints, as well as sports medicine professionals and related fields. Cutting-edge technology is integrated into patient care to yield excellent treatment outcomes. The center has earned the trust of more than ten thousand patients who have shared their impressive and reliable experiences, resulting in an increasing number of patients seeking services at the center each year.
Assoc.Prof.Dr. Pruk Chaikit explained, "There are various treatment options available for different conditions, ranging from physical therapy, medication, injections, and incorporating new medical technologies to achieve appropriate treatment outcomes for each patient.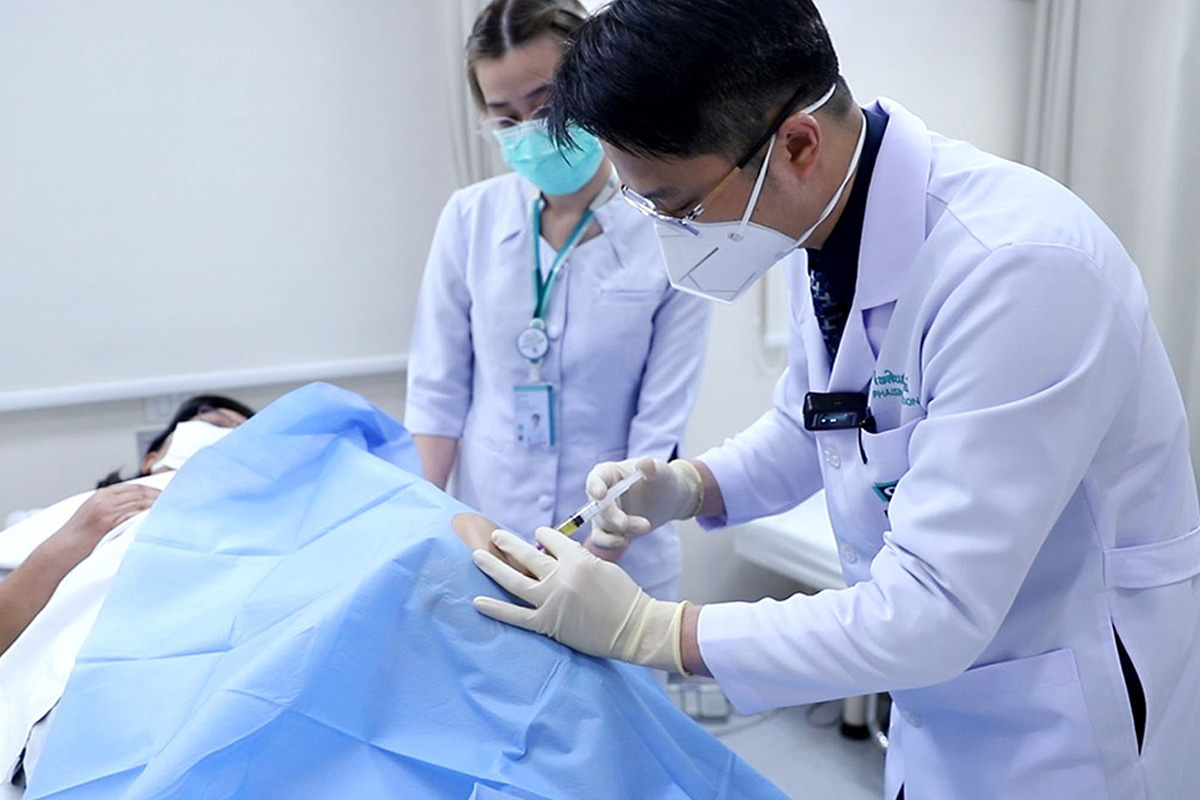 For instance, the treatment of knee joints using Platelet Rich Plasma (PRP) injections involves isolating platelets from the patient's blood and injecting them into the affected area to aid in repairing and regenerating deteriorated or damaged tissues. This helps alleviate pain and inflammation associated with knee osteoarthritis without the need for surgical intervention. This method is suitable for a diverse group of patients with conditions such as tennis elbow, inflamed shoulder joints, ligament injuries, inflamed knee tendons, and early to moderate-stage knee osteoarthritis."
In terms of surgical options, robotic-assisted surgery is an advanced medical technology that offers high precision and safety. It reduces the chances of errors and complications associated with traditional surgical methods. The robotic system acts as an assistant to the surgeon, significantly enhancing accuracy during knee replacement surgery. This technology is applicable for both partial and total knee replacements and is suitable for patients seeking optimal treatment outcomes.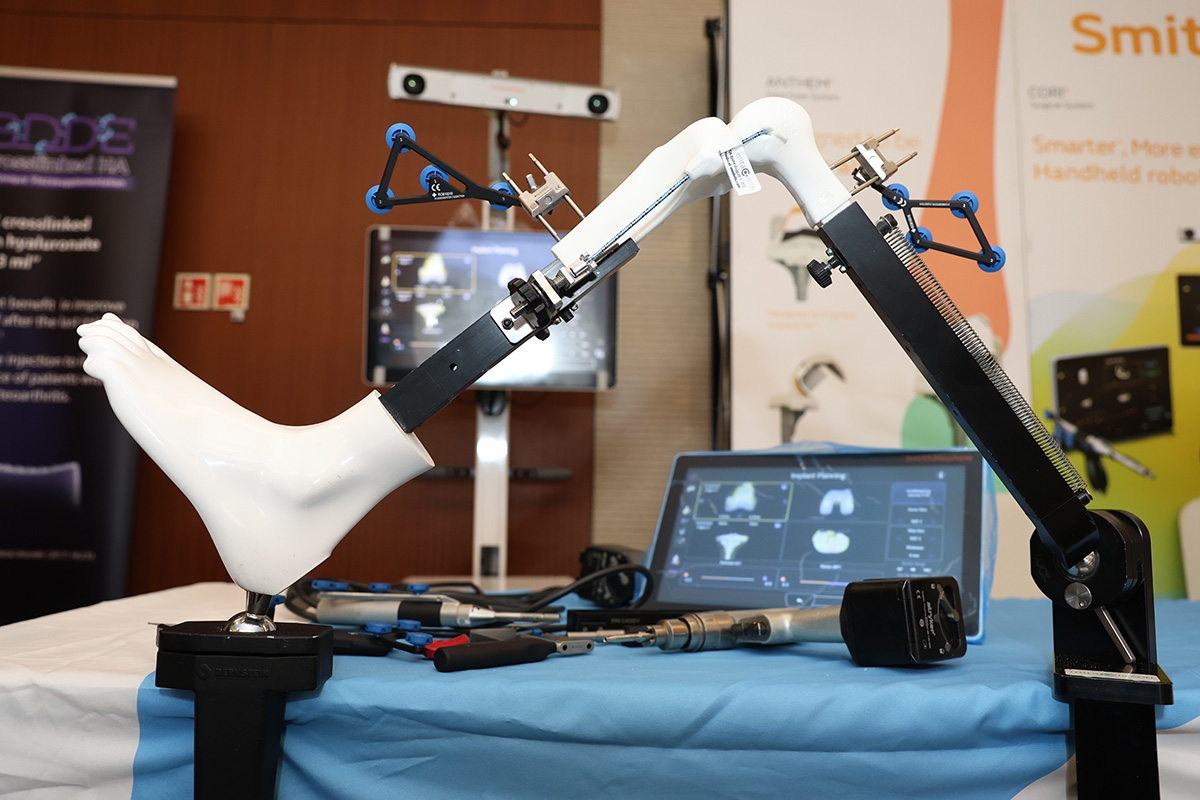 In the year 2023, Praram9 Hospital aims to develop the Joint Care Center to become the most comprehensive care hub, combining modern technology with advanced treatment approaches. The center will be driven by a specialized medical team, with a focus on maximizing patient benefits and improving their quality of life. Moving forward, we will continue to progress in various aspects, including early diagnosis of knee osteoarthritis, utilizing applications and artificial intelligence to aid in patient care. Our ultimate goal is to provide increasingly comprehensive care and treatment for joint issues in the future.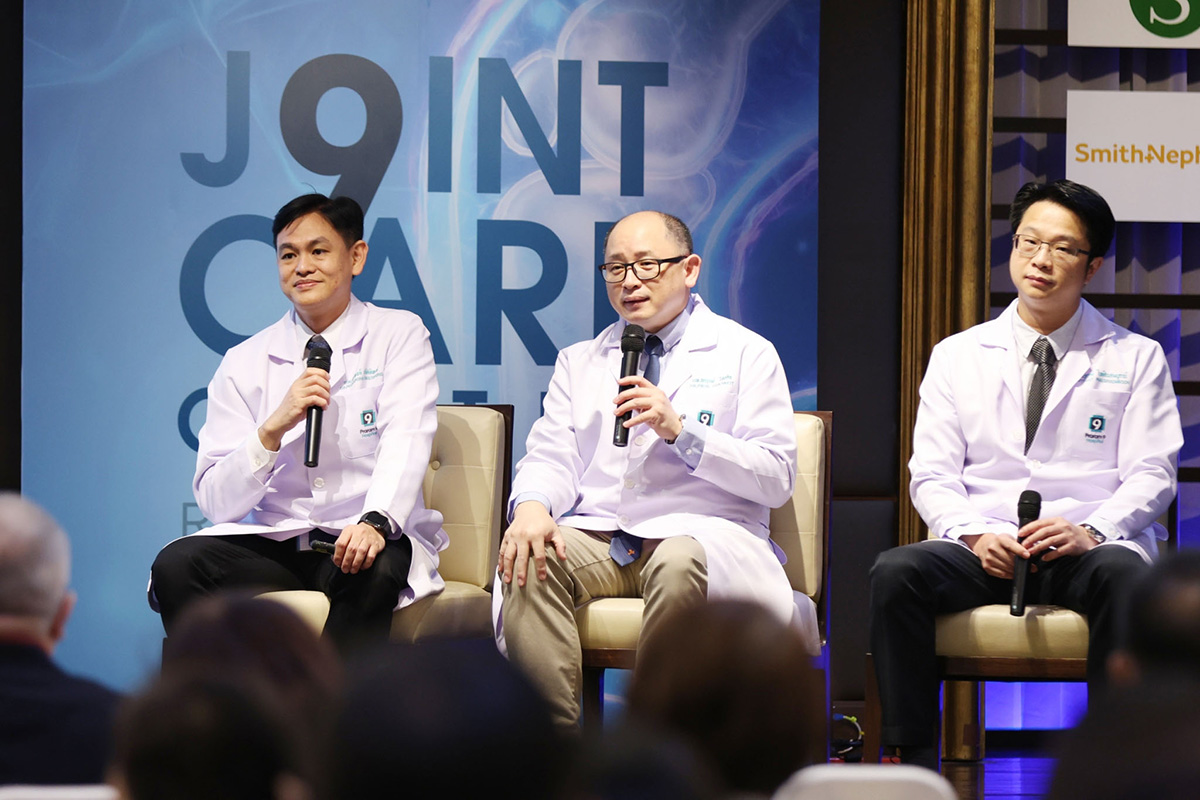 Currently, Thailand is transitioning into an aging society, where the elderly population is increasing significantly. This shift has made knee osteoarthritis one of the most common and impactful chronic conditions. This condition greatly affects the daily lives of the elderly, as they not only suffer from pain, swelling, and inflammation of the knee joint but also experience mobility restrictions. These issues often result in immobility and misalignment of the joint over time.
However, by adopting the correct practices and engaging in appropriate exercise, as well as undergoing proper screenings even before symptoms arise, we can prevent and delay the onset of the disease. You can receive services and consultations from our specialized medical team and allied health professionals at the Joint Care Center, located on the 3rd floor of Building A, Praram9 Hospital, or you can call 1270. This will help you regain the freedom of movement, leading to a healthier and improved quality of life, accompanied by smiles in the years to come," concluded Assoc.Prof.Dr. Pruk Chaikit.