Praram 9 Hospital has been providing excellence in health care services for the past 30 years by our professional health specialists and advance medical technology. We take great care in ensuring that your safety and quality services are on par with worldwide medical centers. Our hospital has received the Joint Commission International accreditation (JCI) since 2010...

CAT New Corporate Management
When the world changes, Work needs to change in line with the new way of life.
Collaboration
Unified coalition
Agility
Ready to learn to change
Trust
Perform duties with integrity, sincerity to the profession

With the intention of being a medical center that can cover the lives of people in times of illness.
Regeneration and more In care before illness Therefore, it operates more health, more comprehensive business by launching buildings that gather knowledge and technology to enhance. Build strength, improve the health and mind of people in need.

Serving international medical patients
Praram 9 Hospital Public Company Limited is equipped with state-of-the-art technology and aims to serve international medical patients. A team of experienced translators are readily available and are proficient in the English, Mandarin, Burmese, Khmer, Japanese and Arabic languages. With customer service at the forefront, each translator aims to provide smooth and accurate communication during the whole patient journey, before arrival at the hospital all through to after leaving the hospital.

Praram 9 Hospital Public Company Limited strives to be the leading hospital in Thailand in providing both Thai and international patients with world-class treatment. The hospital has an extensive network of doctors, medical personnel and a wide-range of gold standard medical equipment for diagnosis, treating and preventing diseases. The hospital and its staff constantly endeavour to excel and surpass expectations, and has been accredited with international hospital standards from the Joint Commission International USA (JCI) since 2010.

Sustainable Business Development
Praram 9 Hospital Public Company Limited is committed to conducting business with transparency and effectiveness to ensure the highest level of patient standards, safety and care. We are guided by our core values and code of ethics to strive to achieve sustainable growth. Our business strategy always takes into account social, community and environmental responsibilities under the law, rules and regulations and according to the Stock Exchange of Thailand.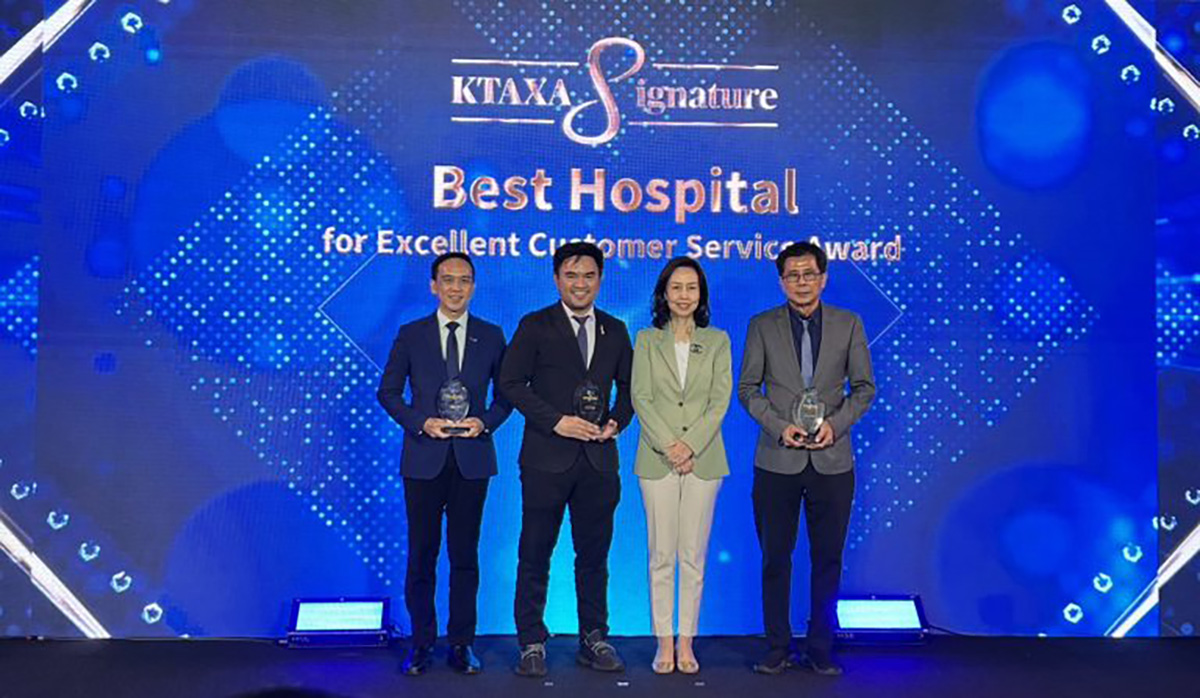 We are proud to announce that Praram 9Hospital has been honored with the "Best Hospital for Excellent Customer Service Award 2023" by Krungthai-AXA Life Insurance Company Limited.
Read More
Our partners you can trust
Our partners
you can trust