Olympic Games and Injuries
By Dr. Marcus Ng
The Tokyo 2020 Olympics welcomed more than 10,000 athletes from all over the world, to participate in the various sports. In their quest for the ultimate achievement, all the athletes had to push themselves to the limit. We would like to congratulate all the winners, as well as participants for their hard work over the course of their journey.
While we are proud of every single athlete, we must not forget the pain, sweat and tears that the athletes have shed in their quest for glory. The four-yearly Olympic Games is a grand event for athletes to pursue their dreams, but accidental injuries may sometimes occur, requiring the expertise of an Orthopedic surgeon.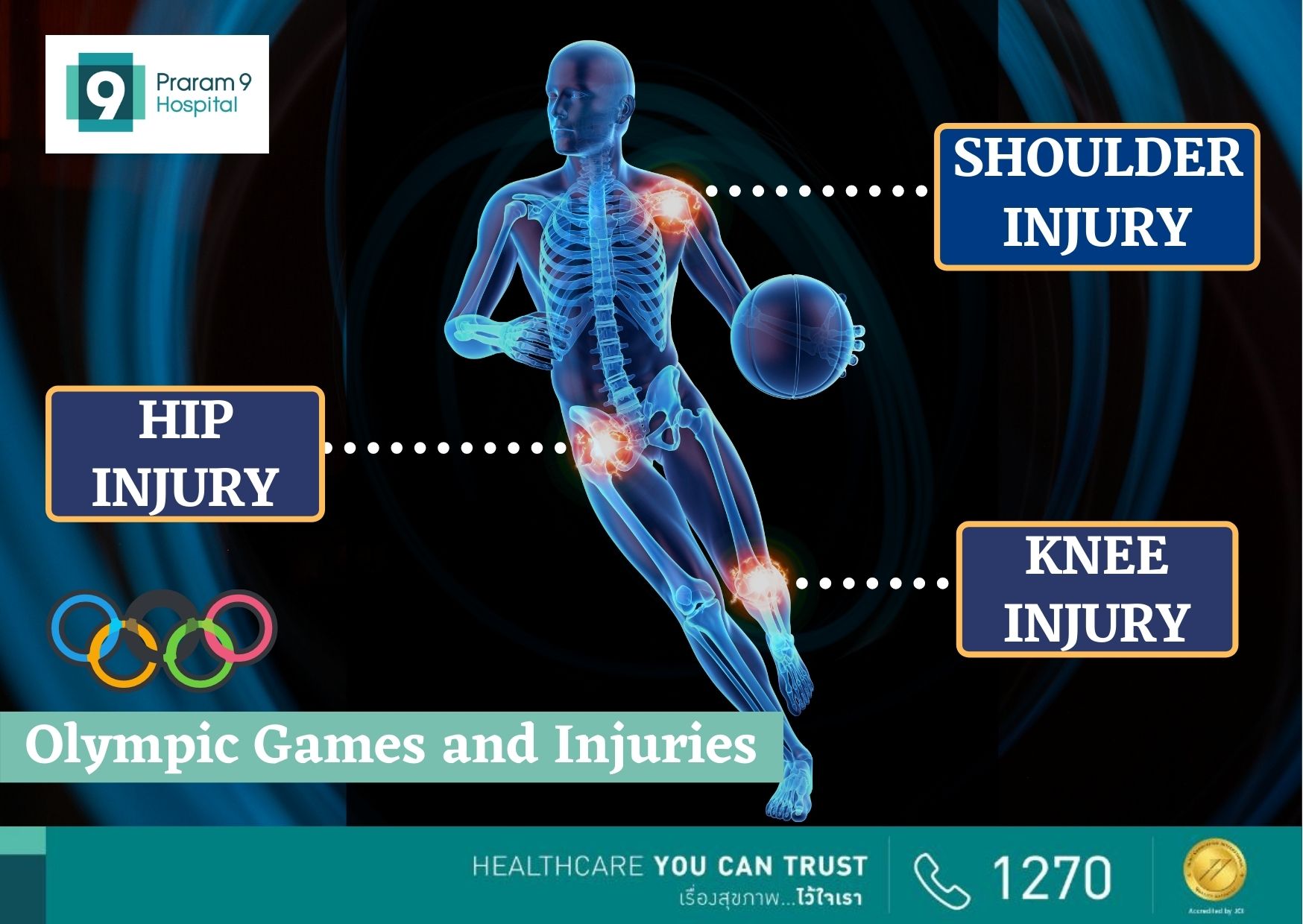 In training for and performing in the sports competitions of the Olympic Games, athletes can endure a variety of injuries that can lead to the development of chronic musculoskeletal issues.
Tennis superstar and world number 1 Novak Djokovic had to bow out of the Olympic Games due to a shoulder injury.
A severe knee injury nearly ended weightlifting bronze medalist Mikiko Ando's Olympic journey, before it even began.
Hong Kong swimmer Siobhan Haughey withdrew from the 50-meter free style semifinals of the due to a hip injury.
Orthopedic surgeons keep athletes in motion and strive to educate patients on sport-specific injury prevention techniques that can support the highest degree of performance and ultimately reduce the occurrence of bone and joint injuries.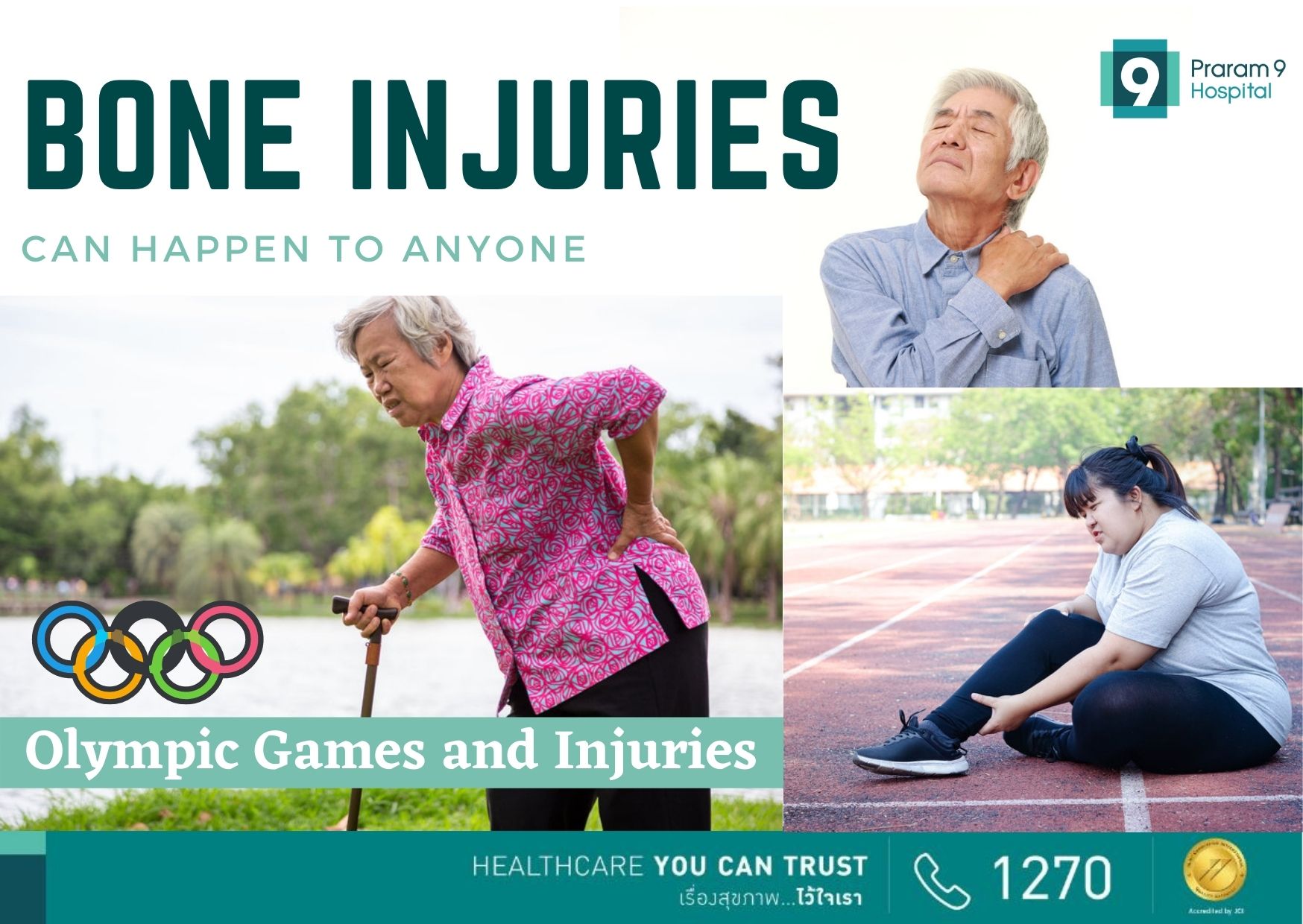 However, do not forget that bone problems can affect anyone, regardless of age, gender, athletes or non-athletes.
The elderly population is more likely to suffer from osteoporosis, which together with their age, leads to an increased risk of hip fractures and the need for hip replacement surgeries. If the bone health of the hip has deteriorated, there will be pain when putting weight on that joint, or on specific movements of the hip.
Being obese or having a high BMI leads to extra weight being put on the weight-bearing joints such as the knees and hips. This additional stress increases the risk of osteoarthritis in these joints. In some cases, there may be crepitus of the knee during movement, or a restricted range of motion due to stiffness or pain. Without proper and timely management, this can consequently lead to surgery for the knees or hips.
Having a chronic medical condition such as diabetes can also lead to complications in other parts of the body. Having old injuries in the past might also cause recurrent problems to arise in the future. For example, a condition known as frozen shoulder may develop, and if conservative treatment does not improve it, shoulder surgery can be considered.
If you have been experiencing general muscle pain but have been neglecting it and thinking that it would disappear after a while, it might be a sign that your bones or musculoskeletal system is under stress. If you are unsure and feel that you need help, our team of specialized doctors at the orthopedic department will be able to assist you.