Gallstones, also known as choleliths, are a condition arising from the accumulation of substances within the gallbladder. These substances harden and form stones within the gallbladder, leading to the development of gallstones. Patients with this condition may experience symptoms such as abdominal discomfort, bloating, and recurring abdominal pain, especially after consuming fatty foods. While some cases may be asymptomatic, others exhibit noticeable symptoms.
Gallstones are treatable through surgical removal of both the gallbladder and the stones. The abnormality of the gallbladder often stems from inflammation, which can be triggered by various factors such as infection, trauma, or the presence of polyps. However, the primary cause of gallbladder inflammation, accounting for around 95% of cases, is the formation of gallstones.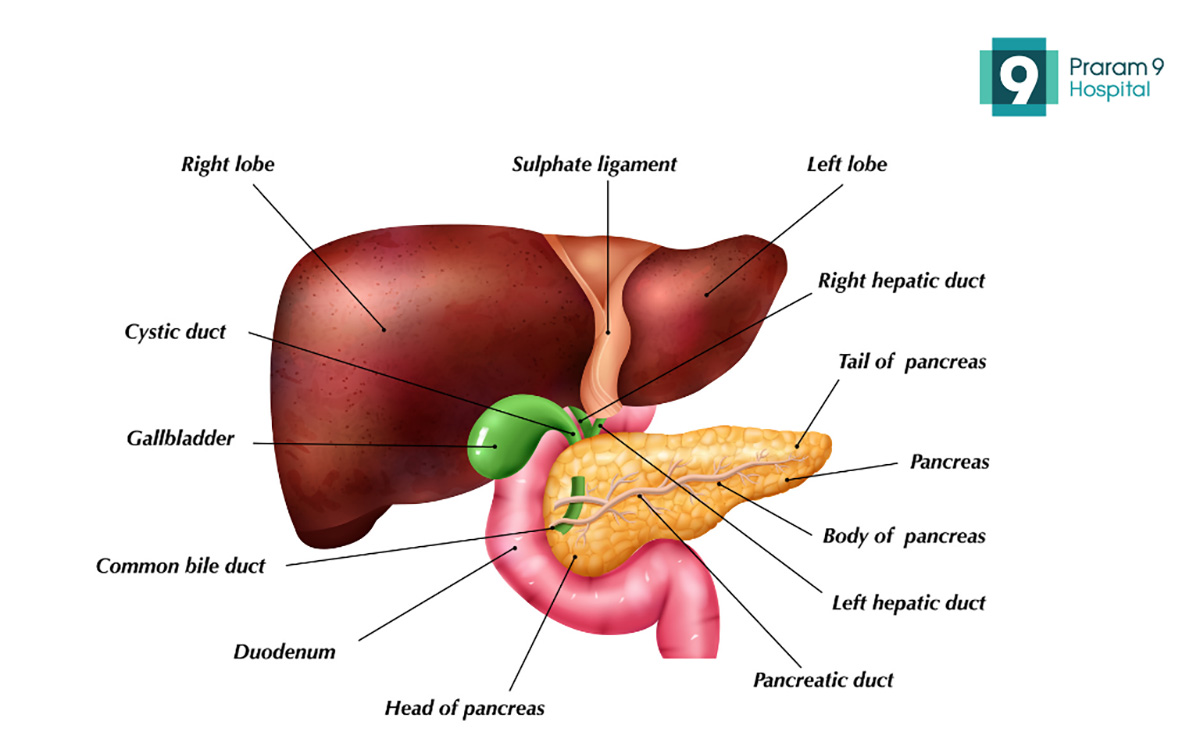 Gallstones are composed of different substances, including cholesterol and bilirubin, and can vary in size. They can cause blockages in the bile ducts, resulting in severe pain and other complications. Surgical intervention, such as laparoscopic cholecystectomy or open surgery, is often recommended for patients with symptomatic gallstones to alleviate discomfort and prevent further complications.
The Key Risk Factors of Gallstones
Gender and Age

: Ovarian cysts are more common in women, especially those aged 40 and above.

Pregnancy

: Pregnant women, due to hormonal imbalances during pregnancy, are prone to ovarian cysts.

Weight

: Obesity or being overweight increases the likelihood of ovarian cyst development.

Family History

: Those with a family history of ovarian cysts are at elevated risk.

Rapid Weight Loss: Swift weight loss methods, including extreme dieting, can contribute to cyst formation.
Diet

: High-fat diets are linked to higher ovarian cyst risk.

Medication

: Use of cholesterol-lowering drugs or contraceptives can influence cyst development.

Blood Disorders

: Certain blood disorders like anemia and thalassemia correlate with higher risks.

Diabetes

: Individuals with diabetes are more susceptible to ovarian cysts.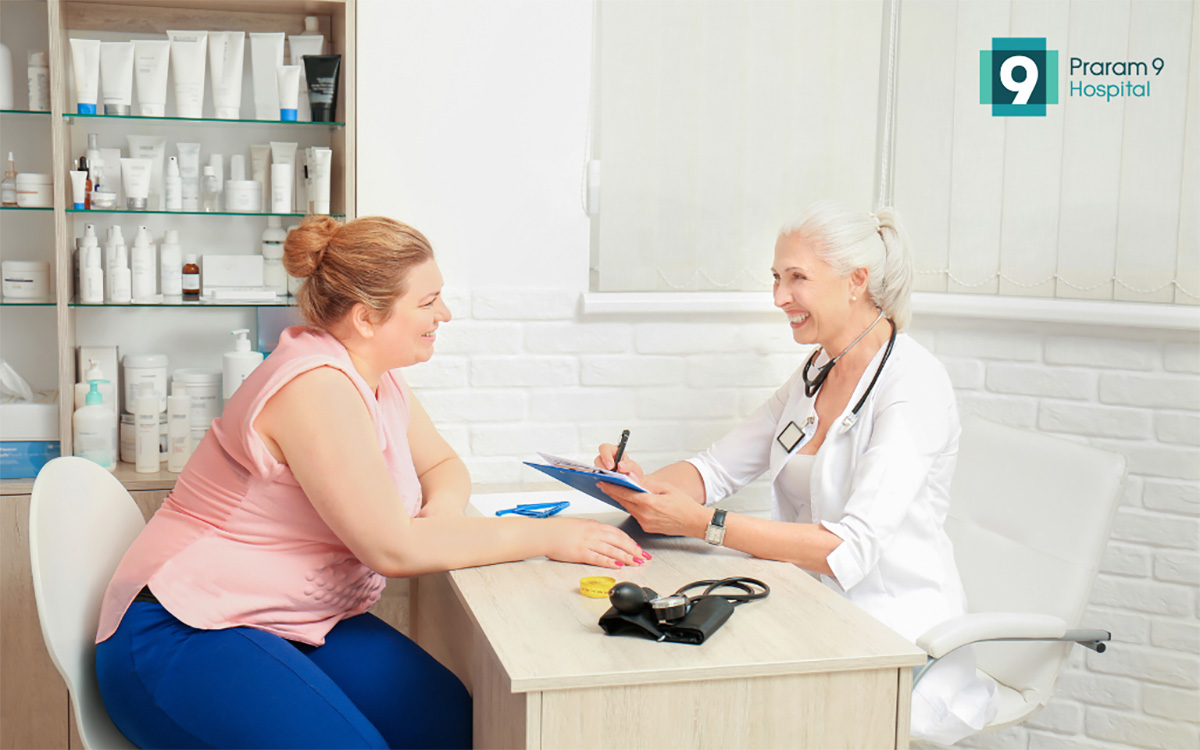 Exploring the Fair, Fat, Female, Fertile & Forty (5F) group, it's evident that European or American women aged over 40, who have experienced pregnancies and have weight concerns, face a significantly elevated risk of Gallstones.
Fair

: Refers to fair-skinned individuals, mainly of Western descent such as Europeans or Americans.

Fat

: Denotes overweight individuals or those exceeding standard weight norms.

Female

: Signifies women, as they exhibit higher susceptibility compared to males.

Forty

: Represents individuals aged 40 or older.

Fertile

: Describes women in their reproductive years, especially those who have been pregnant. Hormonal fluctuations during pregnancy impact cholesterol levels.
Many people with gallstones don't experience symptoms and may not even be aware of their presence. However, when symptoms do occur, they can include:
Sudden and intense pain in the upper right abdomen or middle of the abdomen (known as biliary colic)

Back pain between the shoulder blades

Nausea and vomiting

Bloating and indigestion

Jaundice (yellowing of the skin and eyes)
The exact cause of gallstone formation isn't fully understood, but there are several factors that can contribute to their development:
Cholesterol Imbalance:

Most gallstones are composed of cholesterol. An imbalance in the components of bile, including cholesterol and bile salts, can lead to the formation of gallstones.

Bilirubin Imbalance:

Another type of gallstone is made up of bilirubin, a waste product. If the liver produces too much bilirubin or the gallbladder doesn't effectively empty its contents, bilirubin stones can form.

Obesity:

Obesity is a significant risk factor for gallstone formation. It can lead to increased cholesterol secretion in bile and decreased gallbladder emptying.

Rapid Weight Loss:

Losing weight too quickly, such as through crash diets or weight loss surgery, can increase the risk of gallstone formation.

Gender and Hormones:

Women are more likely to develop gallstones, possibly due to hormonal factors. Hormones can influence the composition of bile.

Age and Genetics:

The risk of gallstones increases with age, and there's evidence of a genetic predisposition to gallstone formation.
How are gallstones diagnosed?
Gallstones can be diagnosed through imaging tests such as ultrasound, CT scan, or MRI. Blood tests may also be used to check for signs of inflammation or infection.
Can Gallstones Disappear on their own?
The wish for gallstones to vanish without intervention is a common hope. Many desire a straightforward "yes" to this question. However, in reality, gallstones do not naturally dissolve. Even if a gallstone is expelled from the gallbladder, it may become lodged elsewhere and cause complications. Ignoring gallstones is not a safe strategy either; neglecting them can increase the risk of further complications.
In truth, while some small gallstones might pass without medical treatment, assuming that all gallstones will disappear on their own is not accurate. Regular medical evaluation, accurate diagnosis, and professional guidance are essential for managing gallstone-related issues and minimizing potential complications.
Gallstone treatment involves surgical removal of the gallbladder and the stones themselves. There are two primary methods for treatment:
Gallstones open surgery

: This procedure involves making an incision through the right side of the abdomen, below the ribcage. The gallbladder, along with the gallstones, is removed. This approach is suitable for patients with severe inflammation, gallbladder perforation, or the presence of gangrene. Additionally, patients who have undergone multiple abdominal surgeries may not be eligible for the laparoscopic method.

Laparoscopic cholecystitis (LC):

Also known as "keyhole surgery," LC is a safer and less invasive method. Small incisions are made to insert a laparoscope and specialized tools. This approach offers several advantages, including reduced scarring, lower risk of complications, and less postoperative pain compared to open surgery. Patients recover faster, can resume eating sooner, and return to their daily activities more quickly.
 While the choice between Gallstones open surgery and Laparoscopic cholecystitis depends on factors like the severity of the condition and the patient's medical history, both methods have proven effective in treating gallstones and related symptoms. Consulting a medical professional is crucial to determine the most suitable approach for each individual.
The Surgical Center at Praram 9 Hospital offers a full range of surgical specialties. Our multidisciplinary team of surgeons and specialists are well experienced and amongst the top in the country.