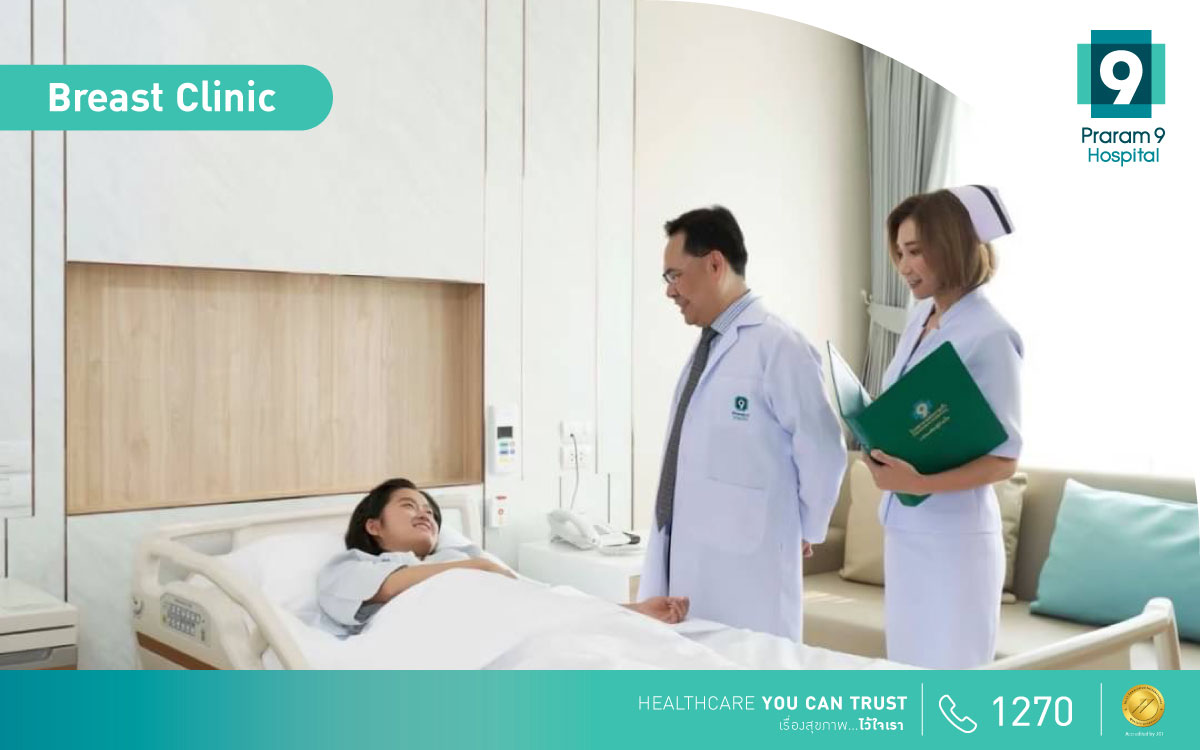 Today more women are taking care of their health with breast self-exam which can help to discover breast mass or by attending the yearly mammography and ultrasound to detect incidental lumps and mass. This can help to diagnose cancer in its early stage.
Globally, breast cancer is the most common type of cancer in women, with highest prevalence in middle-aged and older women. Furthermore, there is a high prevalence of mortality  amongst Thai women and thus, early diagnosis is key in cancer management and successful treatment. For this reason, Praram 9 hospital has built a team of multidisciplinary expert physicians who are equipped with state-of-the-art medical technology and devices to ensure a one-stop service for breast cancer screening, diagnosis and treatment. Our physicians understand that care should be personalized and aim to help patients maintain a high quality of life by ensuring proper disease treatment without compromising aesthetics.
Our Breast Clinic provides the following services:
Specialist teams of physicians

Specialist team of breast cancer surgeons who offer breast surgery and enhancement

Breast cancer screening radiography including mammography, ultrasound and MRI

Oncologists with expertise in chemotherapy

Pain consultants specializing in cancer related pain

Psychiatrists who can provide counselling for patients before, during, and after treatment
1. Digital mammography and breast ultrasound:
Digital mammography is an advanced radiology technique that is similar to the X-ray, but uses significantly less radiation and is an effective method to help detect early signs of abnormalities in the breast. 
Ultrasound is another form of imaging which uses sound waves to create images of breast tissues. It is particularly useful for differentiating between a cystic (fluid-filled) and a solid mass. Breast ultrasound is often used to complement mammography. However, radiology alone might not be enough to diagnose breast cancer due to several other factors that may reduce accuracy such as the densities of the breast, small tissues or lobes, traces of disease on the nipples or surrounding area, or leakage of blood or liquid from the nipples. Therefore, specialist physicians performing through history taking and physical examination also remains key in aiding diagnosis.
2. Core needle biopsy of the breast before surgery
If any abnormal lump is detected, a core needle biopsy may be carried out for pathology tests before surgery. This is often an outpatient procedure and does not require an overnight stay at the hospital. The incision is also small with little pain and produces accurate diagnosis. If the lump is small or cannot be accurately felt by hand, radiology equipment such as ultrasound may be used to locate the disease which helps to precisely target the tissue.
Current technological advancements in breast diagnosis and the promotion of breast self-exam help to diagnose breast cancer in its early stages has significantly improved the  chance of survival. Consequently, surgery has changed from merely to preserve life to also consider the quality of life with emphasis on appearances. Techniques for breast enhancements after surgery are also available and include the following:
Breast reconstruction from latissimus dorsi muscles through latissimus dorsi flap. This technique is safe with few complications and only requires 3 nights of recovery at the hospital. The reconstructed breast resembles that of a real breast both in terms of mass and shape, which makes this surgery popular.

Whole breast reconstruction from latissimus dorsi muscles and subcutaneous tissues (extended LD flap technique)

Breast enhancement or reconstruction surgery using the subcutaneous fat and the rectus abdominus muscles (Transverse Rectus Abdominis Musculocutaneous flap or TRAM flap)
In summary, these surgical techniques utilize the patient's own tissues for breast reconstruction which helps to reduce costs, bolster self-confidence, and enhance aesthetic, leading to a better quality of life.
Our team of multidisciplinary physicians and healthcare staff appreciates the importance of providing knowledge and advice to help improve breast cancer diagnosis and risk identification, as well as the importance of a holistic and personalized care approach. 
Specialized Medical Center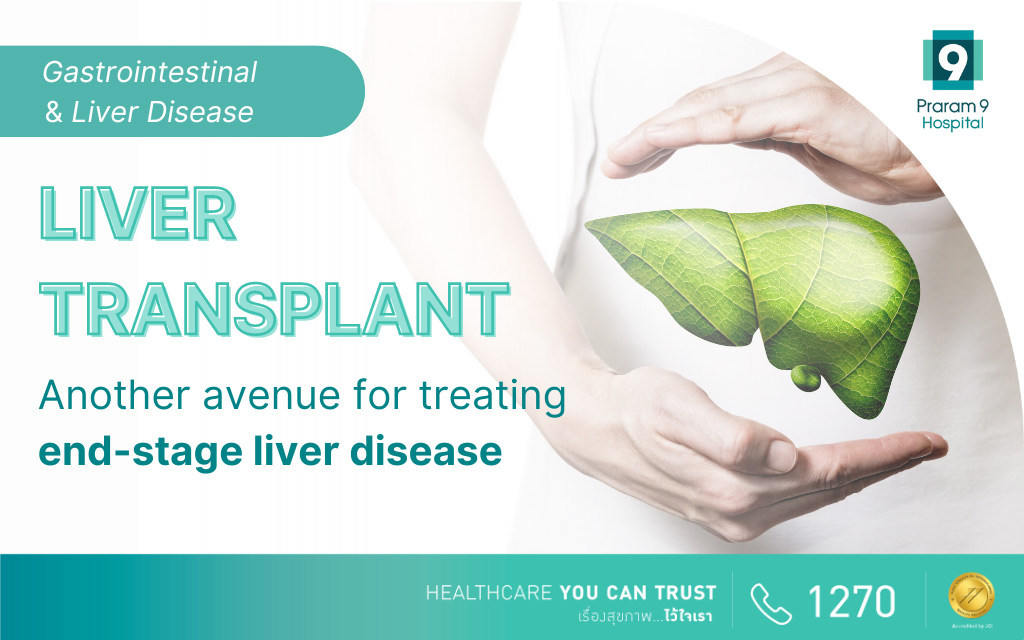 In contemporary medical terminology, acute liver disease can be evolved into liver failure, or in the case of end-stage chronic liver disease, cirrhosis.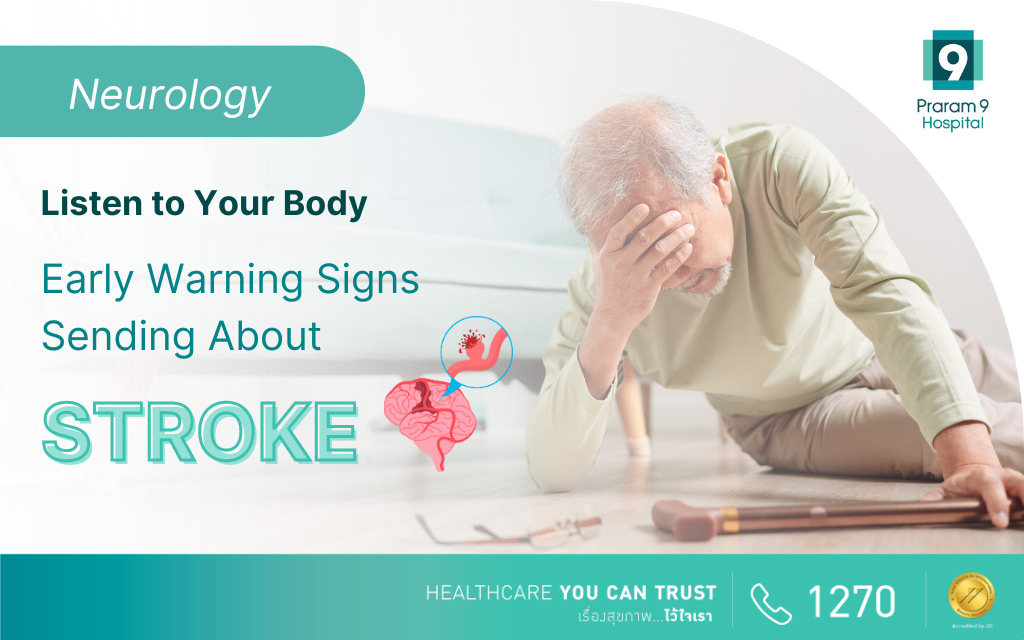 Stroke, a formidable adversary to human health, strikes abruptly and often with devastating consequences.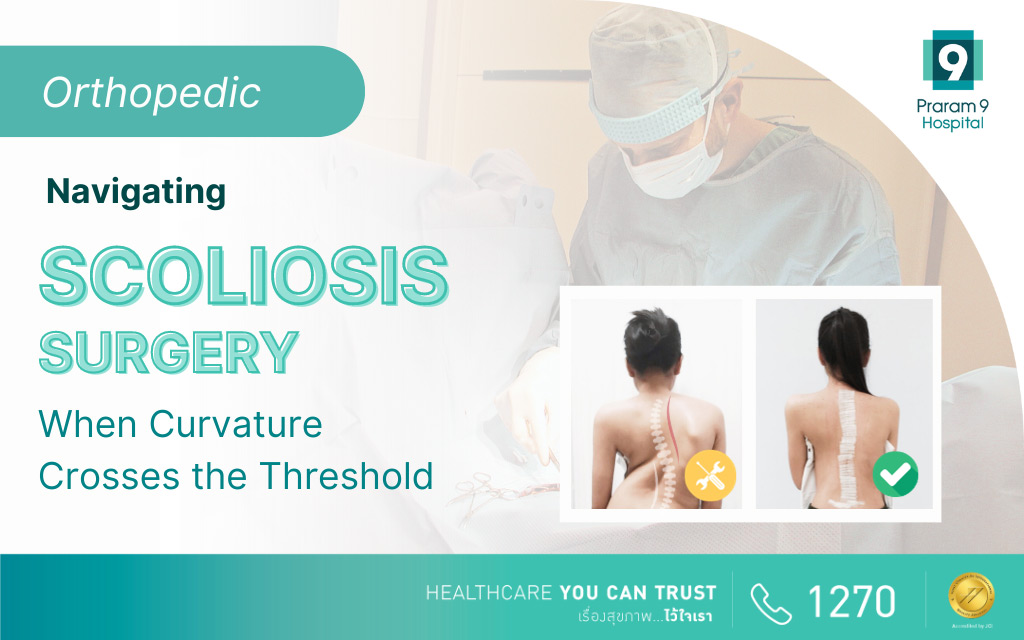 Scoliosis is a medical condition characterized by an abnormal curvature of the spine, often be diagnosed during adolescence.