Physical Therapy & Rehabilitation Center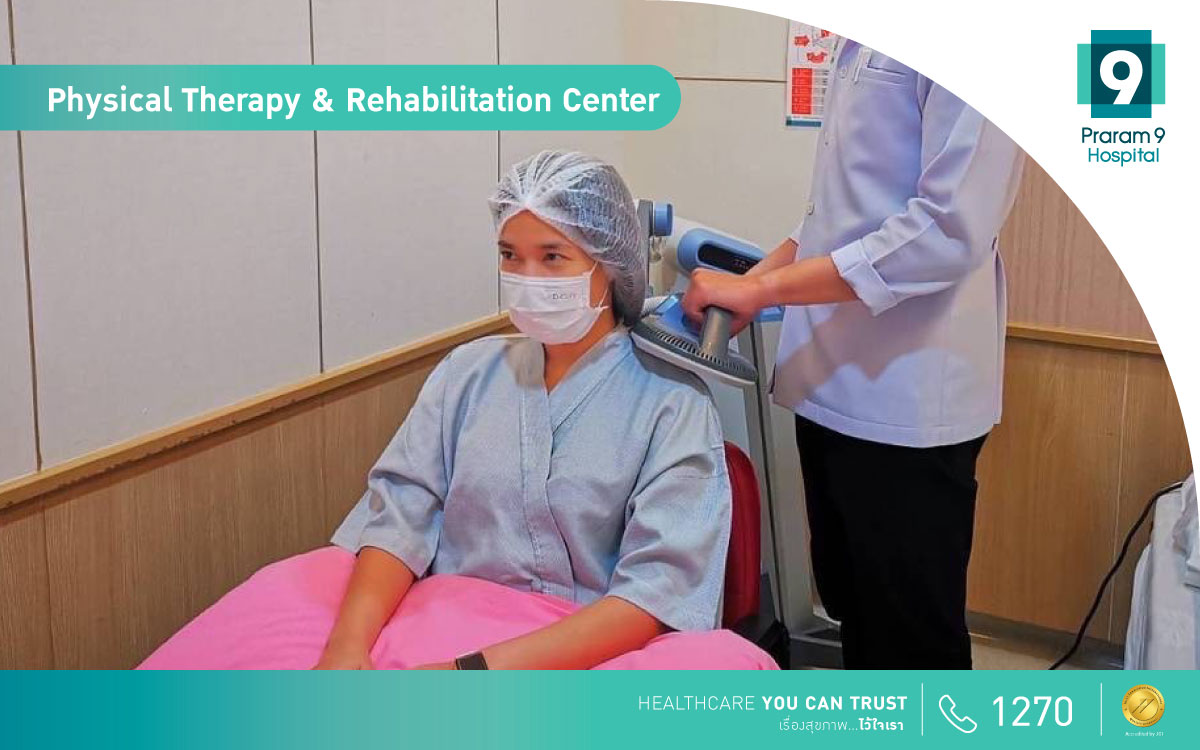 Maintaining physical health is fundamental to assuring a high quality of life that everyone deserves. Praram 9's physical therapy and rehabilitation center offers a comprehensive and holistic range of evaluative, preventative and rehabilitative services to patients of all ages, ensuring that their personalized goals are met, and that their illness or injury is managed with the highest level of care.
The Rehabilitation Center is dedicated to healing and managing pain. Helping patients return to their normal lifestyles and develop lifelong ownership of their care during their recovery journey is also the goal. Referrals from physicians outside of Praram 9 Hospital are also gladly accepted.
Rehabilitation Unit which offers diagnostic, treatment and physical therapy for all types of injuries.

Cardiovascular Rehabilitation Unit which is specifically tailored for cardiovascular patients including those with congestive heart failure, or recovering from open heart surgery, heart transplantation, post acute myocardial infraction or post balloon angioplasty.
Fitness & Sport Clinic which caters towards those with sports-related injury or those who want to simply improve their physical health. The hospital's fitness and sport clinic has proudly helped maintain the health of Thai national Olympic taekwondo and badminton athletes, ensuring that their physical health are in top form to win gold medals.
Occupation therapy Unit
Physical Therapy & Rehabilitation Center 1st Floor, Building A, Praram 9 Hospital
Open Daily: 08.00 - 20.00
Specialized Medical Center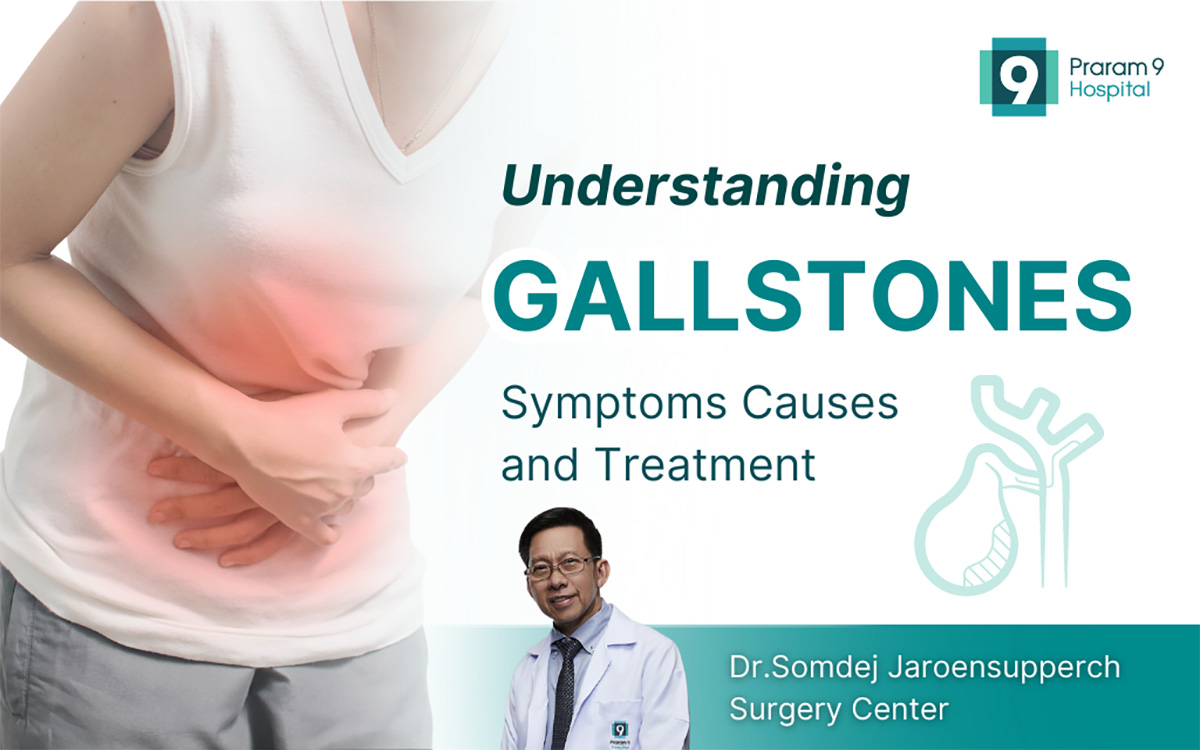 Learn about gallstones, including causes, symptoms, risk factors, and treatments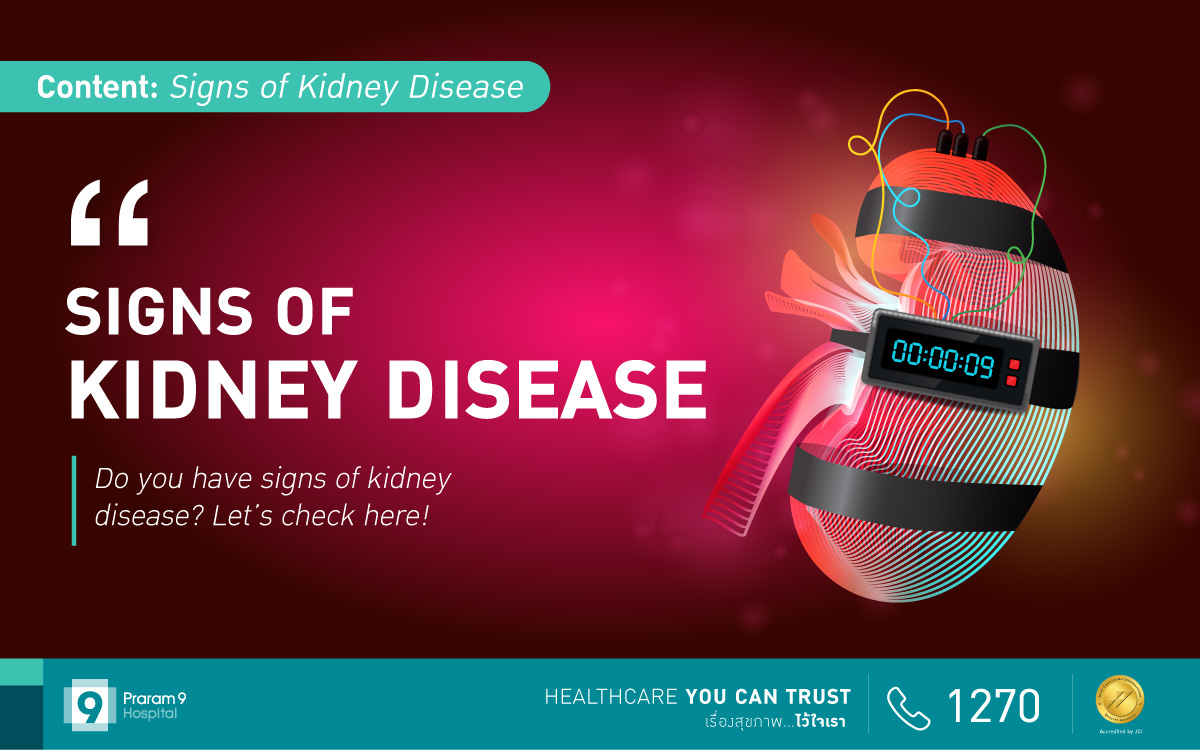 Due to the fact that kidney disease has multiple types, the symptoms of patients can vary. Kidney diseases can also be further classified based on the characteristics of symptoms and the affected areas.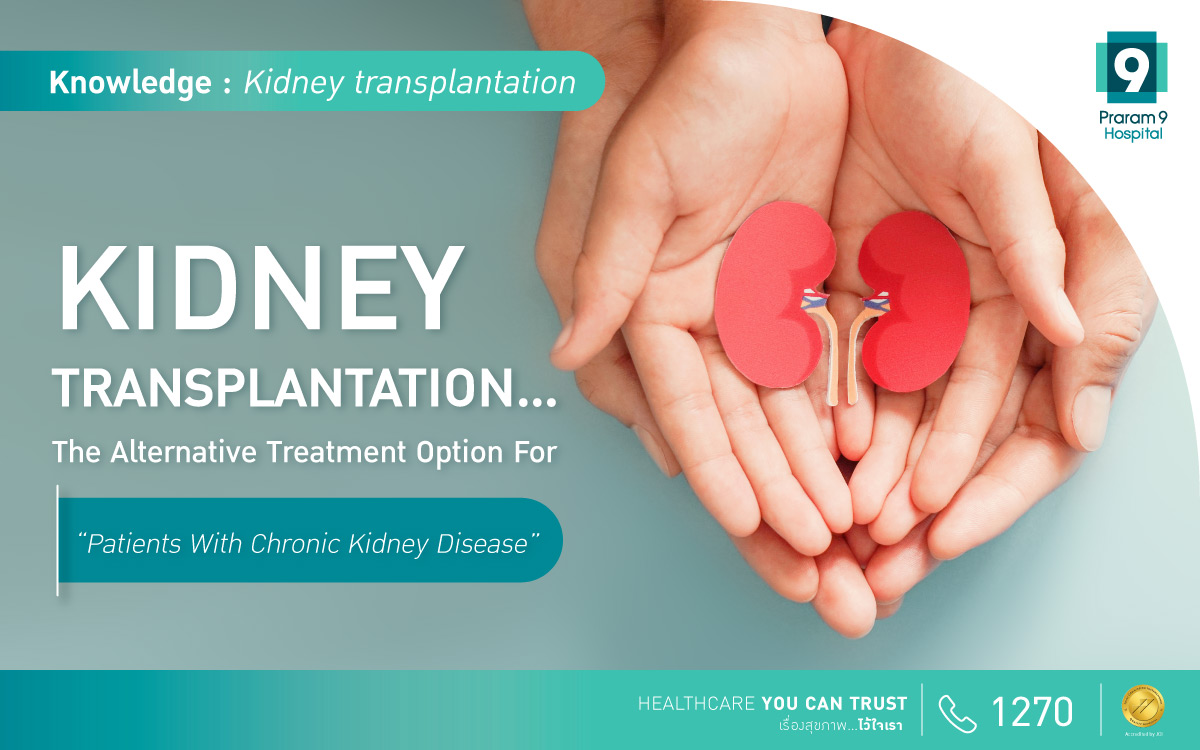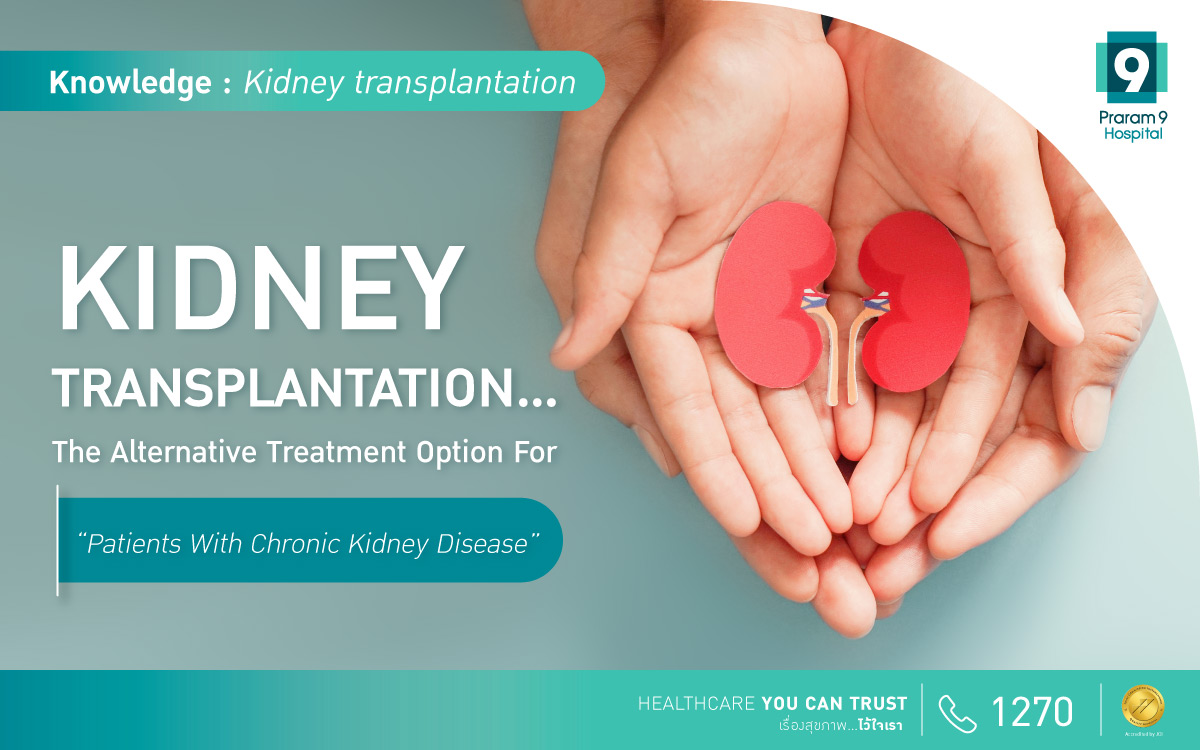 Managing chronic kidney disease effectively is crucial to prevent the buildup of toxic substances in the body and avoid further complications. Kidney transplantation is currently the most effective treatment for end-stage renal disease, offering patients a high chance of regaining a good quality of life.