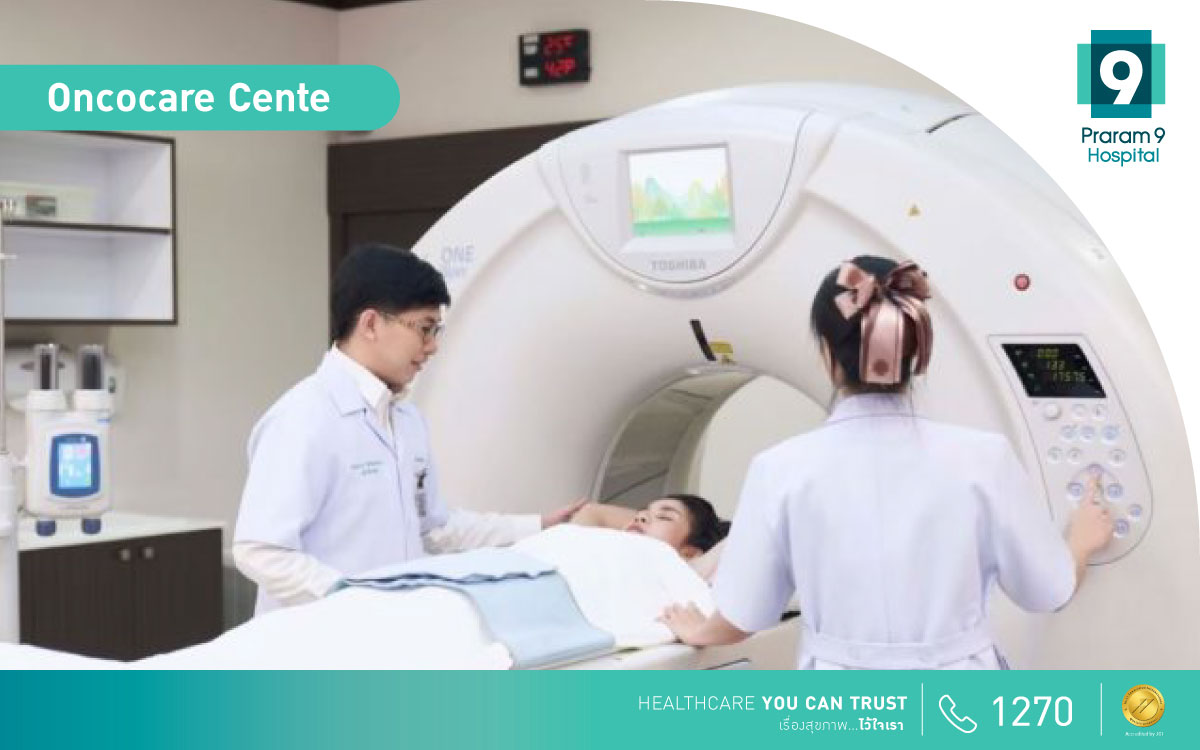 Praram 9 Hospital's Onco Care Center provides all-encompassing cancer management by a leading team of oncologist working alongside a dedicated multidisciplinary team of specialists. The center aims to provide holistic care and help patients of all ages receive the highest quality of life possible.
We focus on early detection and preventative measures through extensive screening and examination to achieve good prognosis and recovery. We also aim to support patients at every step of their cancer journey, whether in diagnosis, treatment or rehabilitation when easing back into normal activities after major operations or chemotherapy and radiation.
Diagnosis of cancer with state-of-the-art equipment such as Computerized Tomographic Scan (CT scan), Magnetic Resonance Imaging (MRI), mammography, ultrasonography and x-ray

Blood tests including cancer markers to help diagnose cancer in the early stages and assist in follow-up
Biopsy
Bronchoscopy
Chemotherapy
Surgery : Our specialist team also perform minimally invasive surgery (MIS) or laparoscopic surgery which enhances safety and decreases downtime.
Emotional support and care for both patients and family members
Pain management
Nutritional Consultation
Specialized Medical Center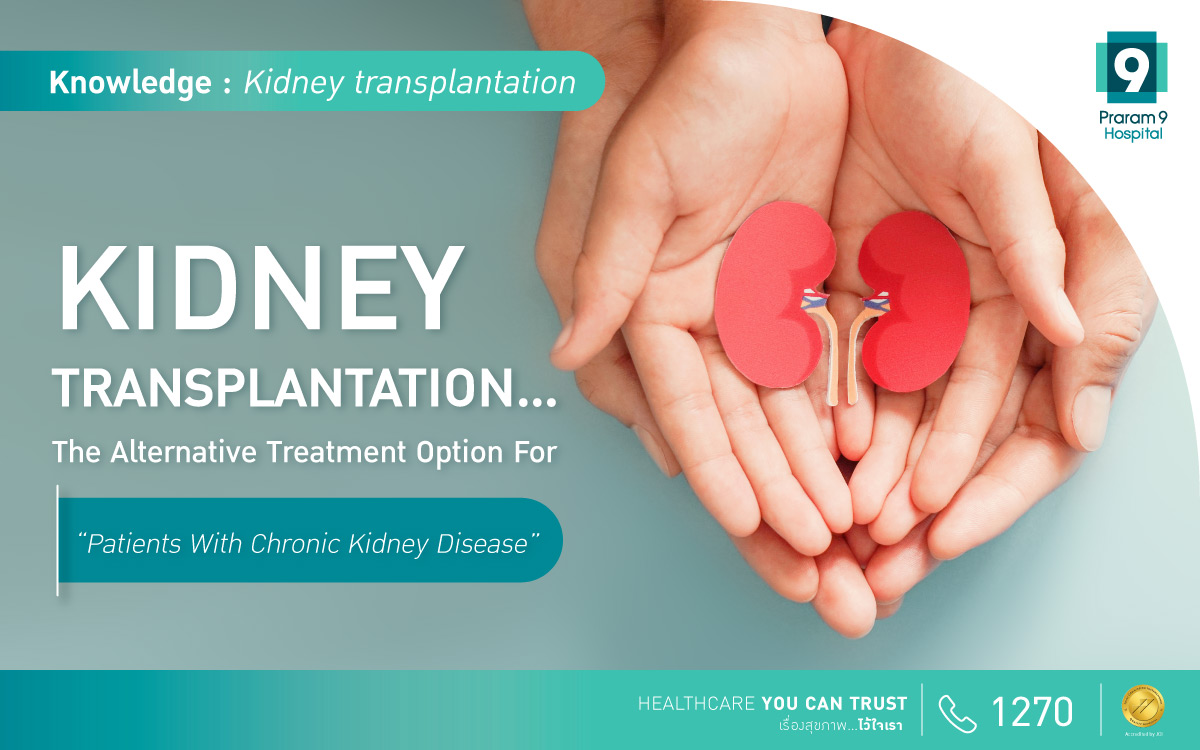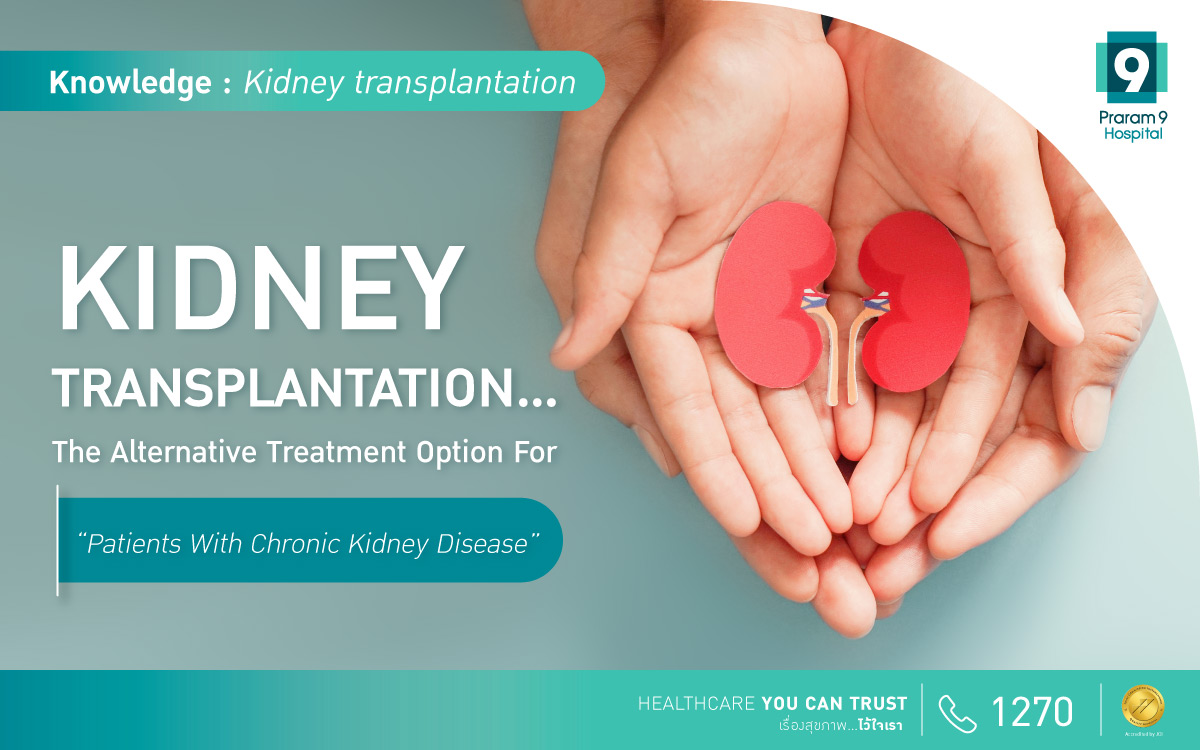 Managing chronic kidney disease effectively is crucial to prevent the buildup of toxic substances in the body and avoid further complications. Kidney transplantation is currently the most effective treatment for end-stage renal disease, offering patients a high chance of regaining a good quality of life.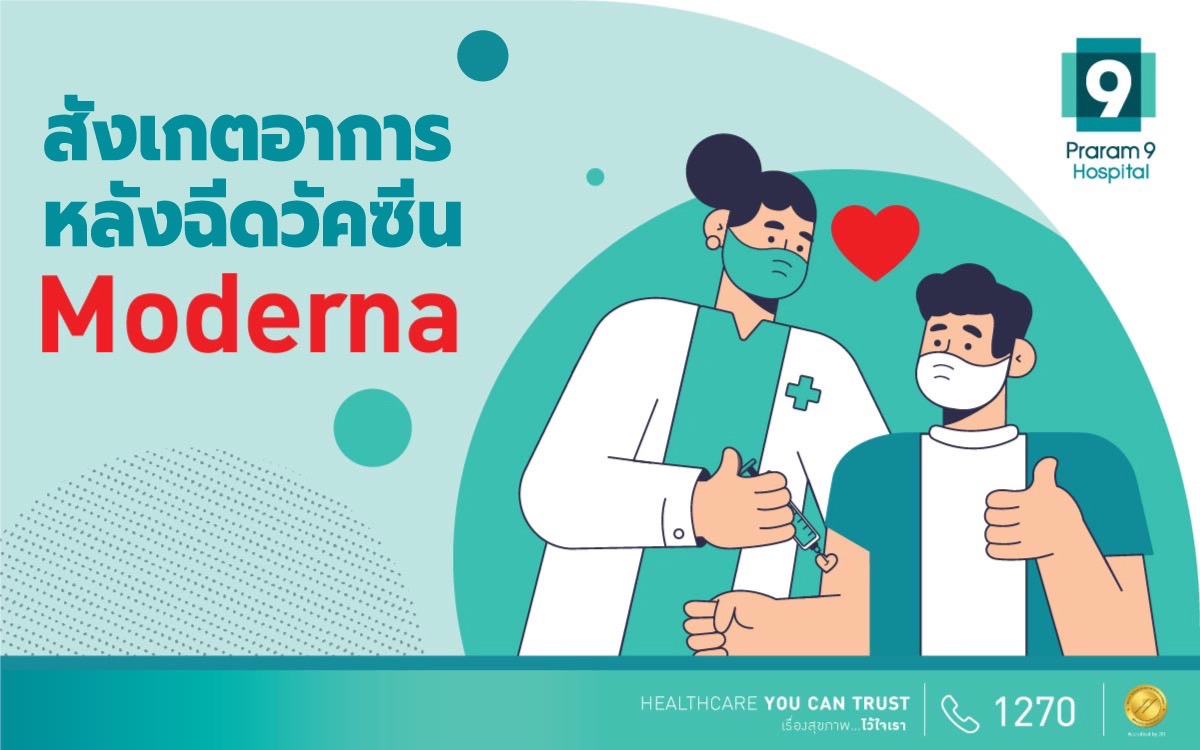 General or mild adverse symptoms (In general, these symptoms usually resolve within 2 days)Low grade feverHeadacheMuscle, joint or general achesFatigue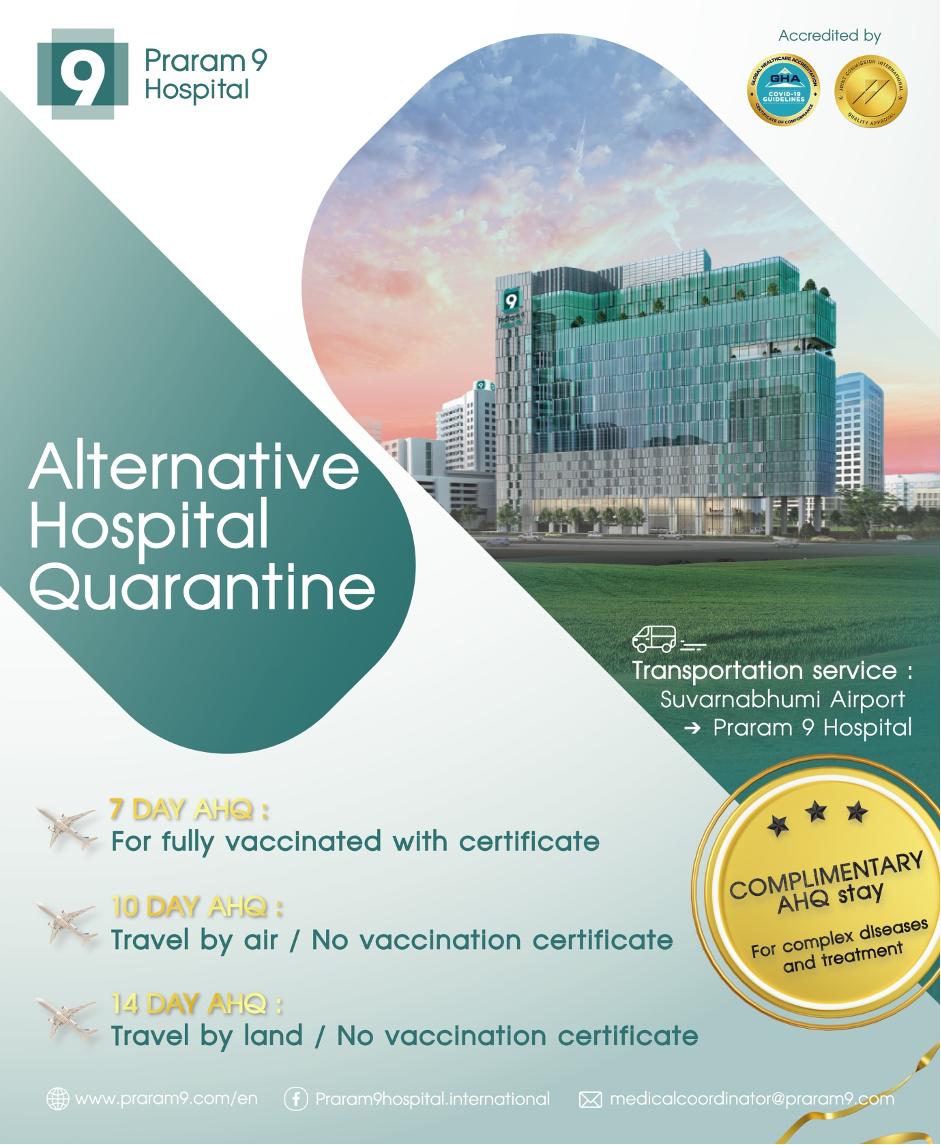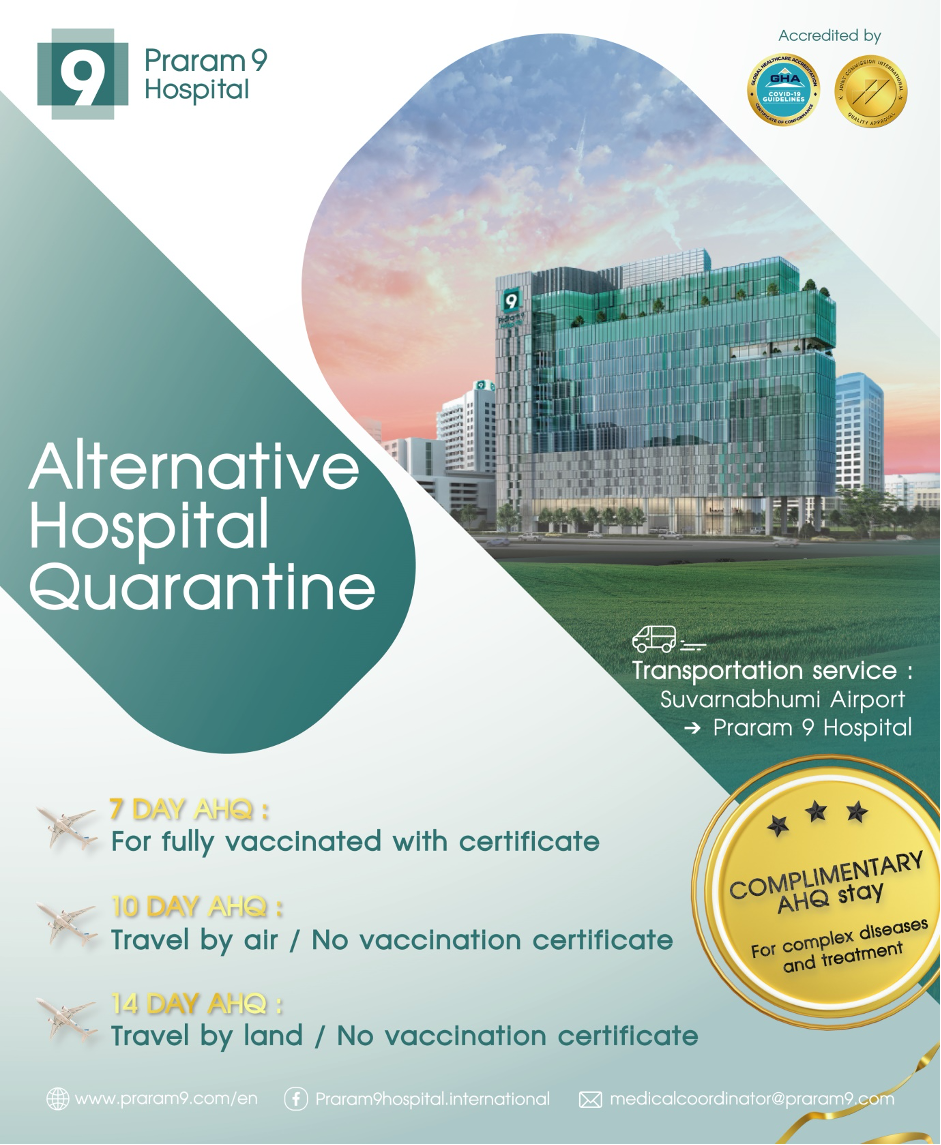 All AHQ stays are inclusive of 2 RT-PCR tests done on the first day and day before discharge. Praram 9 hospital has achieved the Global Healthcare Accreditation (GHA)