Diabetes and Metabolic Centre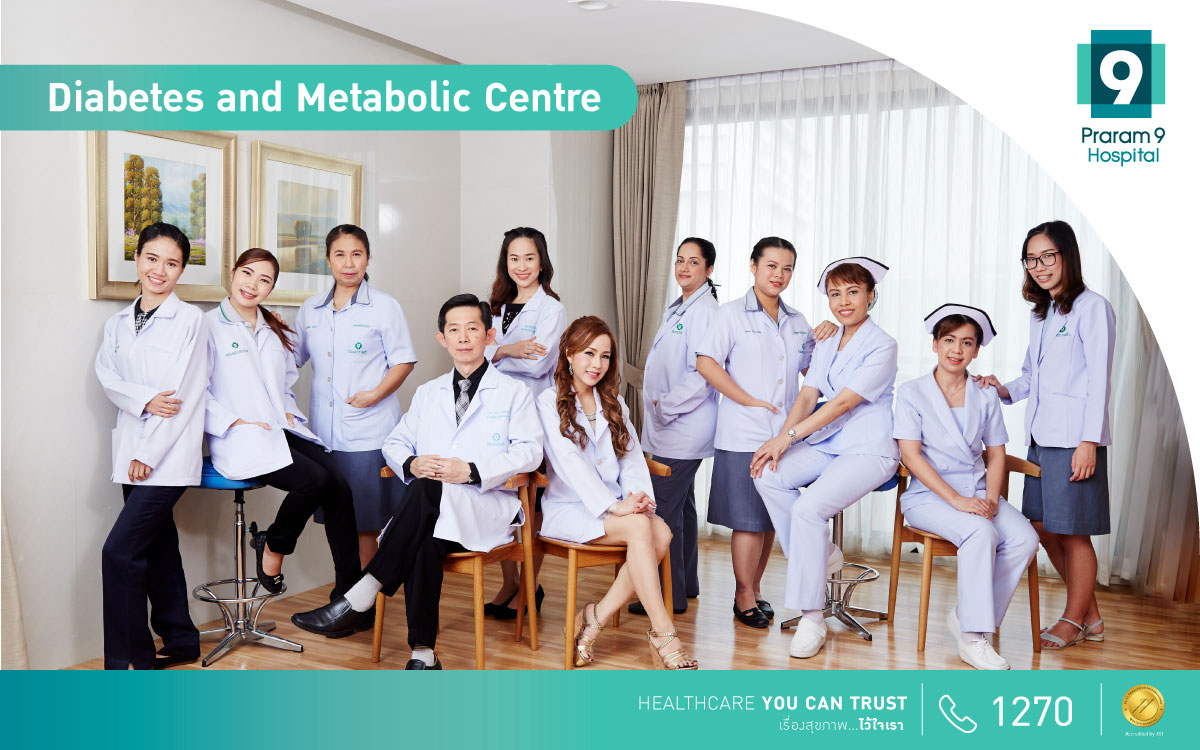 Praram 9 Hospital's Diabetes and Metabolic Center provides a holistic and comprehensive approach to treating diabetes and other endocrine disorders. It has a team of medical experts and diabetes specialists who can treat both children and adults,. Further, these medical experts are part of the multidisciplinary team including nutritionists, pharmacists, and physical therapists who will ensure that the patient receives a personalised and all-encompassing care.
Diabetes and Metabolic Center provides a one-stop-service to help in the identification of pre-diabetes and prevent the onset of diabetes, as well as treatment for women with prenatal diabetes. Further, upon diagnosis, the patient is provided both medical and lifestyle interventions to help control the disease, including weight loss program to prevent the complications of diabetes and other related comorbidities such as hypertension, dyslipidaemia and cardiovascular disease. The center also provides treatment for complications from diabetes, such as vascular disease, wound management, neuropathy, and even vascular surgery, annual diabetes check-up, as well as identification and management of other hormonal diseases.
With evidence-based treatment and high quality service from the team of doctors and specialists, Praram 9 Hospital's Diabetes and Metabolic Center has received the trust in helping ensure that patients lead a better quality of life, and change their attitudes and behaviour on diabetes management.
Diabetes and Metabolic Centre 3rd Floor, Building A, Praram 9 Hospital
Specialized Medical Center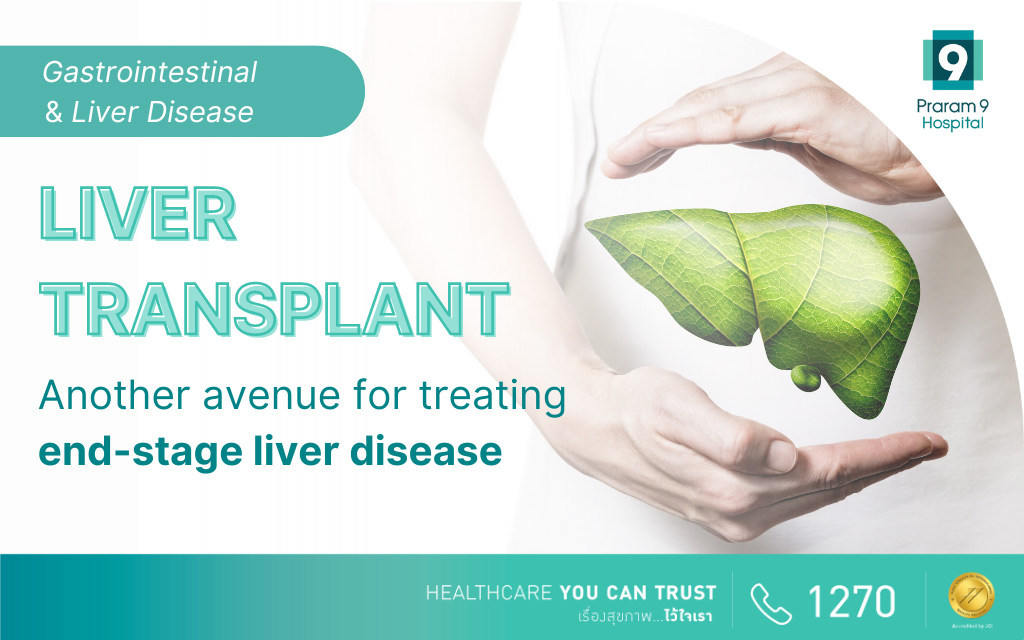 In contemporary medical terminology, acute liver disease can be evolved into liver failure, or in the case of end-stage chronic liver disease, cirrhosis.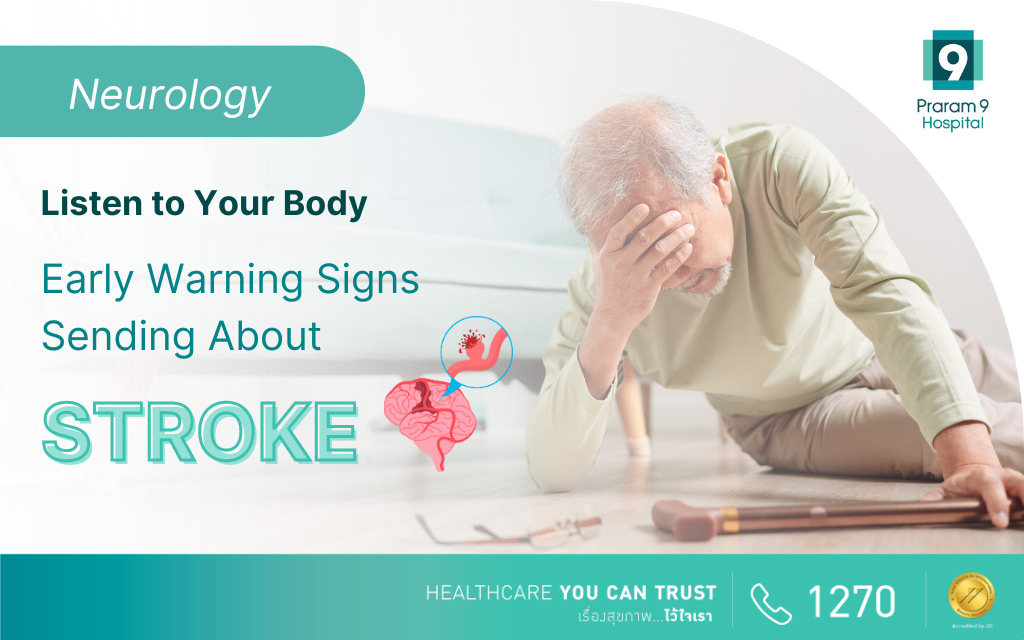 Stroke, a formidable adversary to human health, strikes abruptly and often with devastating consequences.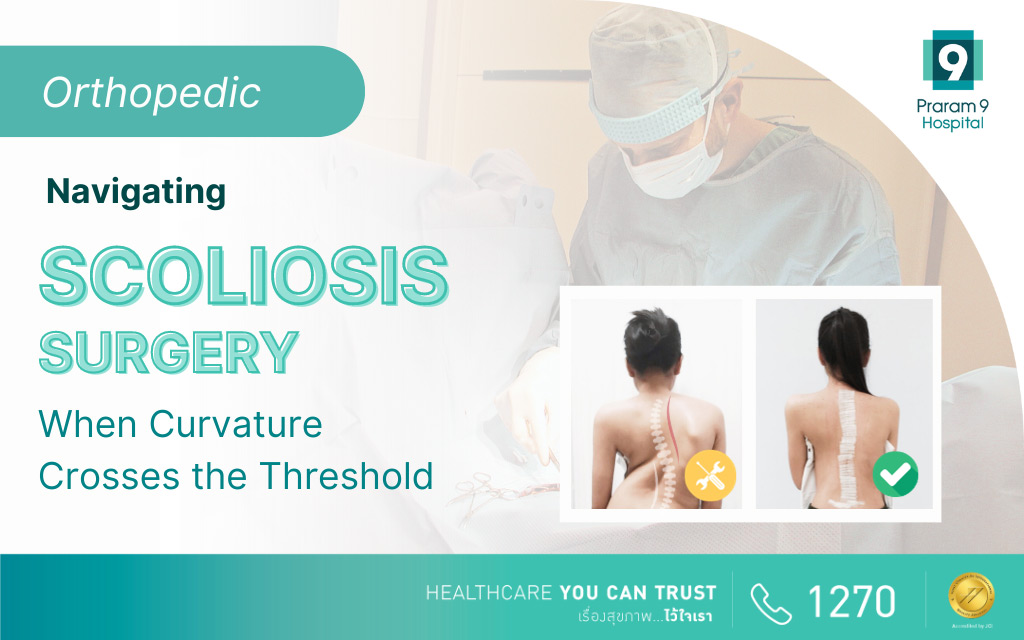 Scoliosis is a medical condition characterized by an abnormal curvature of the spine, often be diagnosed during adolescence.