Praram 9 Cardiovascular Institute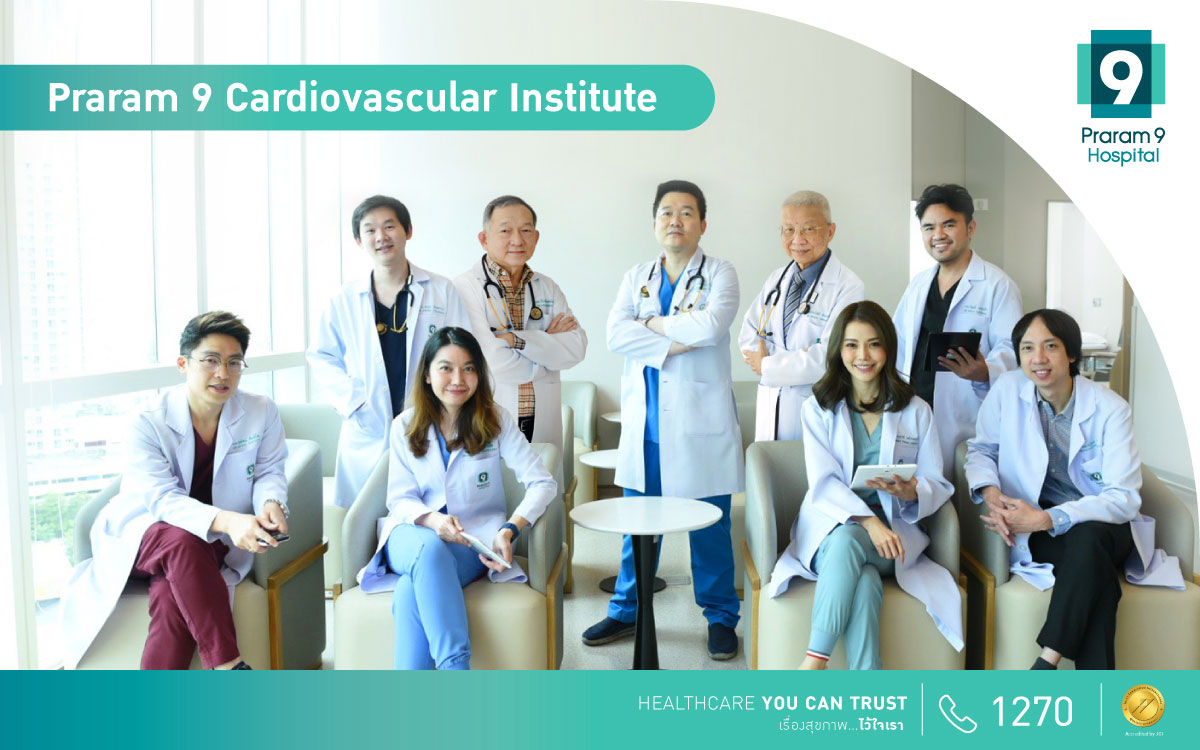 Cardiovascular disease is an important disease in every country around the world. This is because it is the most common cause of death. In Thailand, too, the incidence of cardiovascular disease has been increasing steadily. It was also found to be the most common cause of death.
Rama IX Hospital has realized this importance and has opened the Rama IX Institute of Cardiovascular Center to provide services to patients in this area all along. in order to be ready in terms of providing complete and efficient services Rama IX Hospital has developed and strengthened the service to patients with cardiovascular disease by increasing the capacity of personnel.
Praram 9 Cardiovascular Institute 3rd Floor, Building A, Praram 9 Hospital
Open daily : 7.00 - 20.00
Specialized Medical Center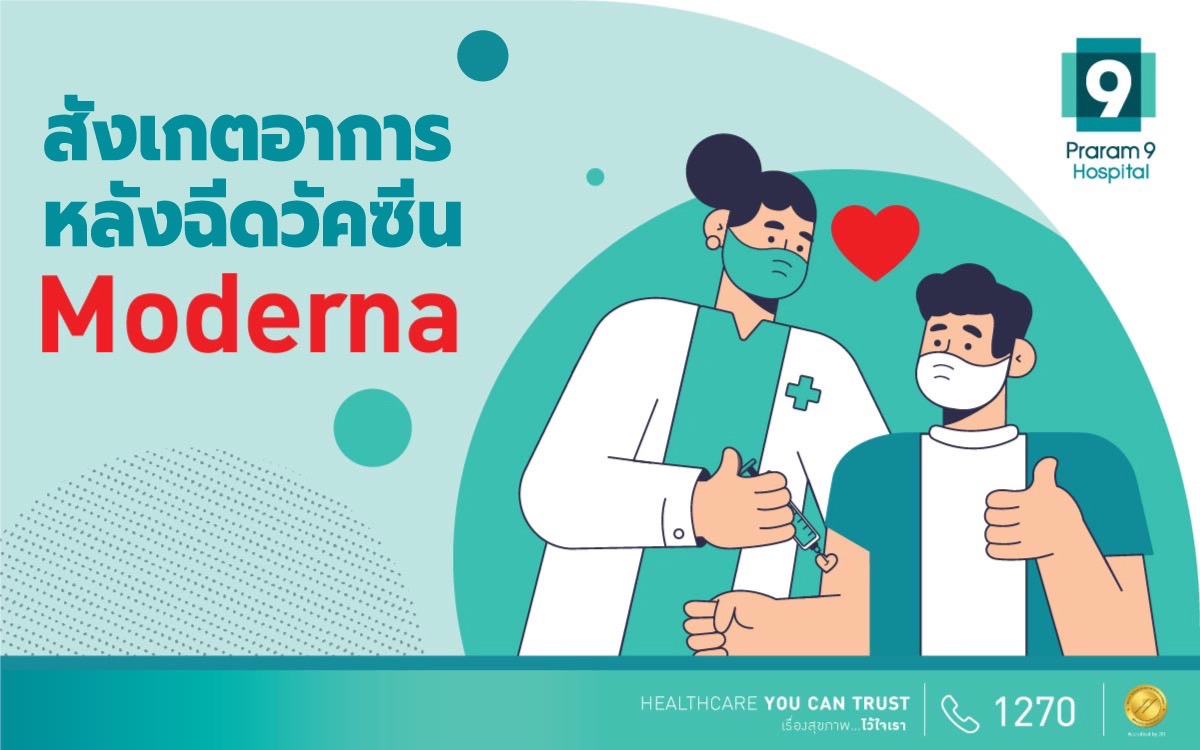 General or mild adverse symptoms (In general, these symptoms usually resolve within 2 days)Low grade feverHeadacheMuscle, joint or general achesFatigue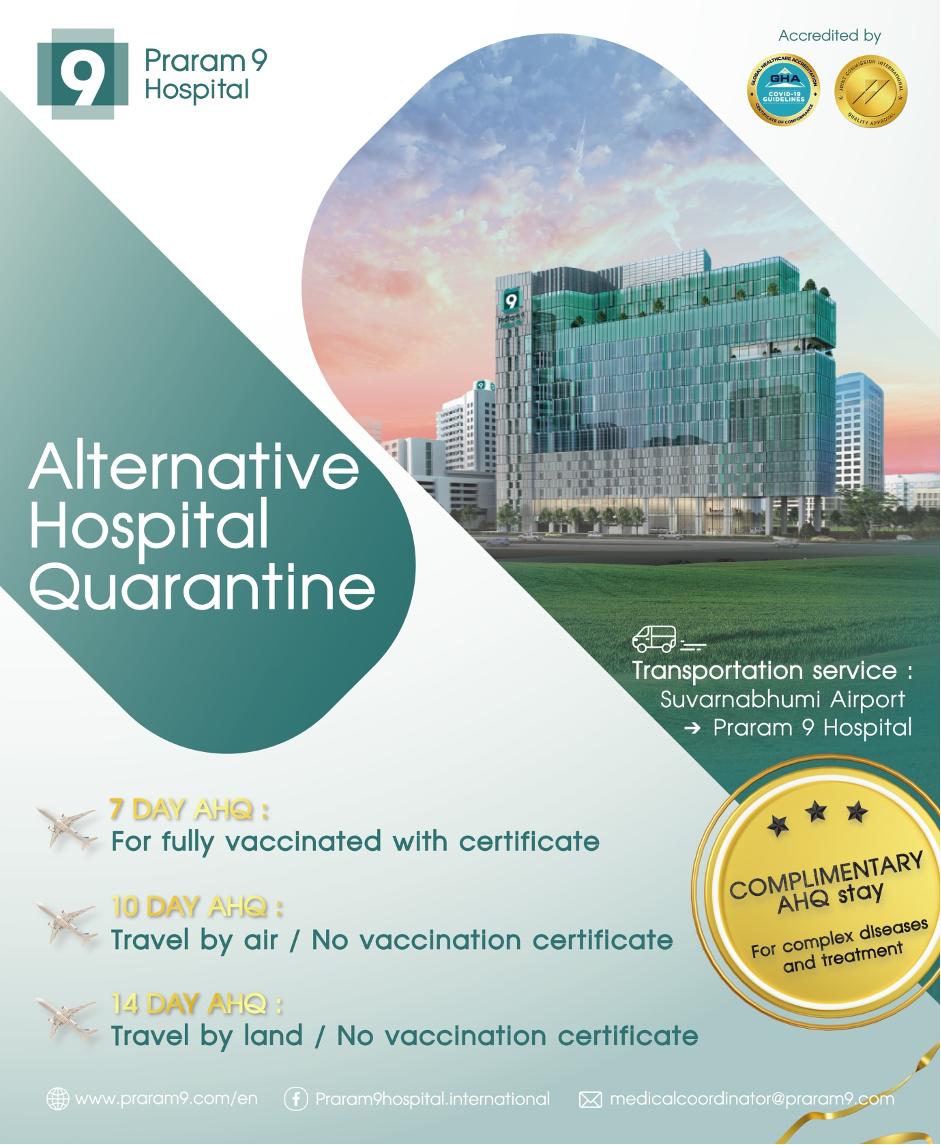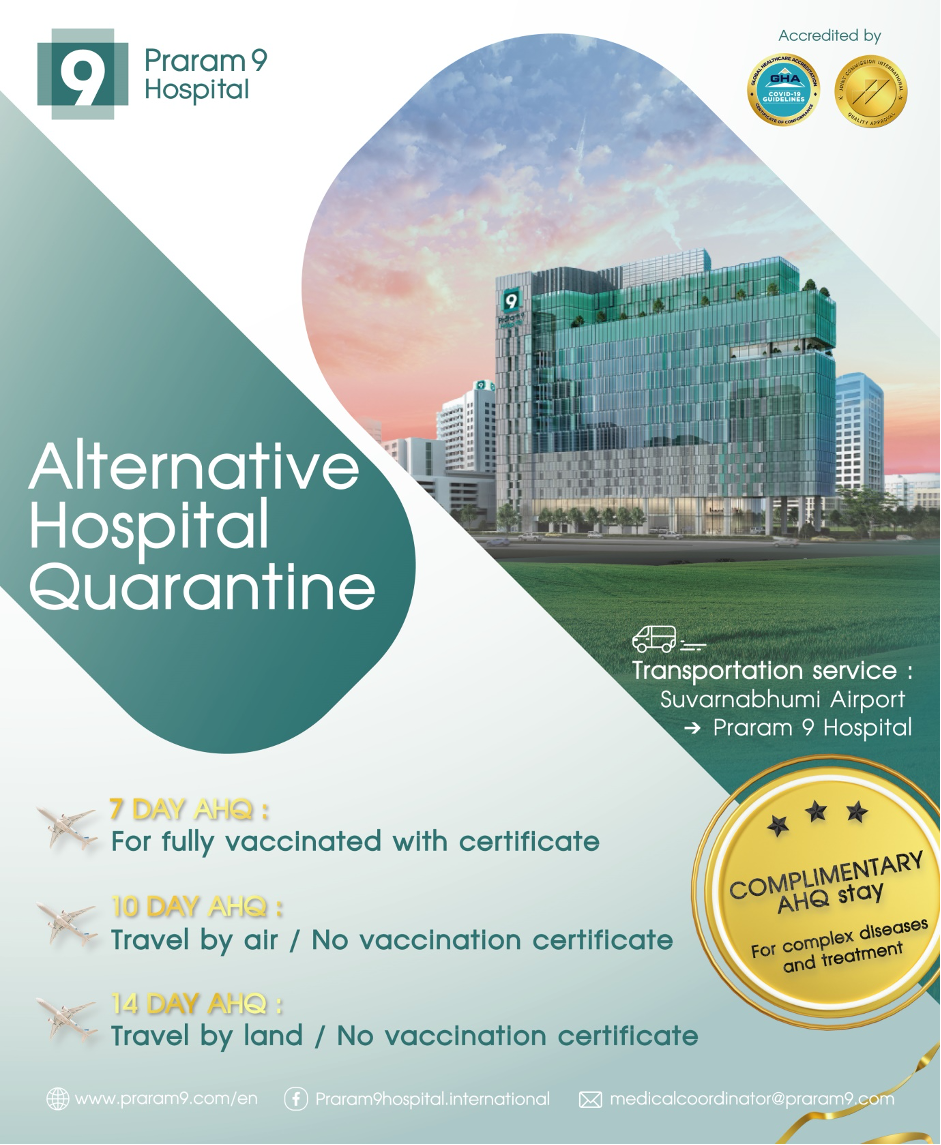 All AHQ stays are inclusive of 2 RT-PCR tests done on the first day and day before discharge. Praram 9 hospital has achieved the Global Healthcare Accreditation (GHA)