Gastroenterology(Gl) and Hepatobiliary(Liver) Center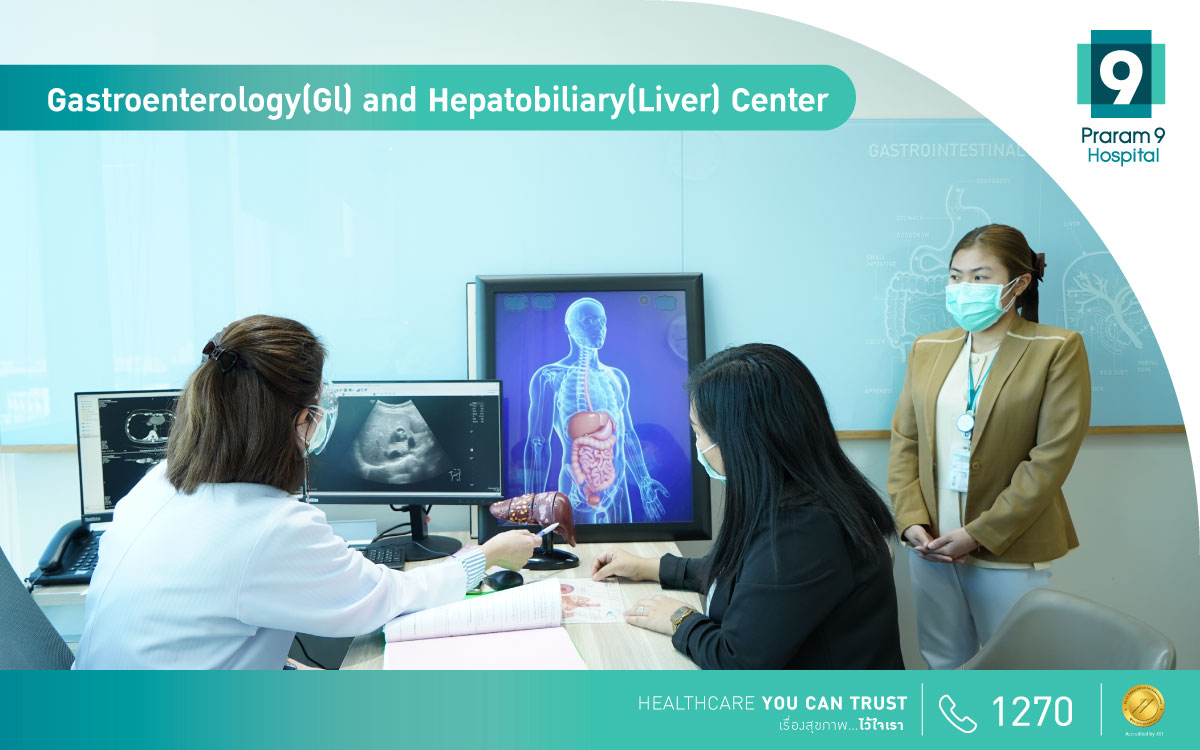 With the advent of our changing lifestyle, eating habits, in addition to stress, pollution and contaminants, the prevalence of gastrointestinal disease is on the rise.
Praram 9 Hospital's Gastroenterology (GI) and Hepatobiliary (Liver) Center has one of the best expert clinicians in the country, specialising in the diagnosis and treatment of digestive diseases. The center serves as a hub for gastroenterologists and hepatobiliary surgeons to provide the best care for patients, and ensure that holistic and personalized treatment approach is offered to all patients. We treat both common conditions such as dyspepsia, reflux, constipation, diarrhoea and hepatitis, as well as more complex and chronic conditions, such as inflammatory bowel disease, gastrointestinal and liver cancer.
Physical examination and blood tests
Stool examination
Diagnostic and therapeutic endoscopy and colonoscopy
Virtual colonoscopy
Investigations such as abdominal ultrasound, CT scan and MRI
Resection and surgery for gastrointestinal cancer
Laparoscopic surgery
Treatment for hepatitis B and C
Gastroenterology(Gl) and Hepatobiliary(Liver) Center 8th Floor, Building B, Praram 9 Hospital
Open daily : 08.00 - 20.00
Specialized Medical Center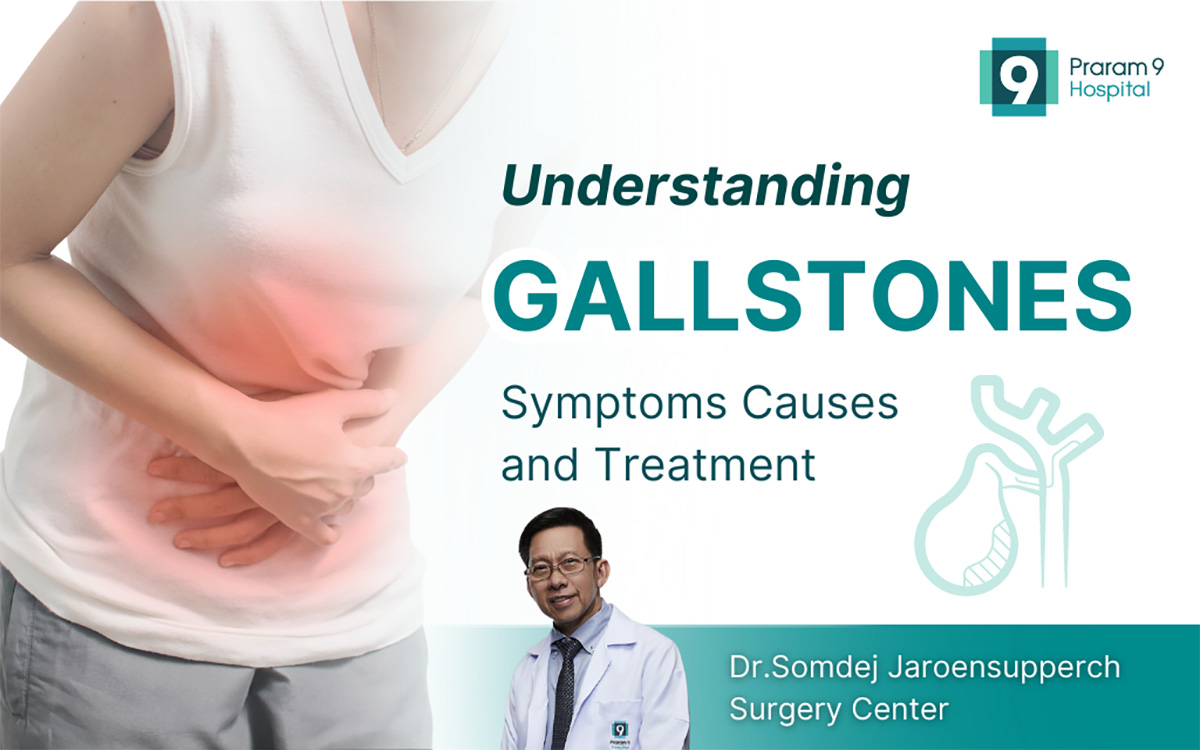 Learn about gallstones, including causes, symptoms, risk factors, and treatments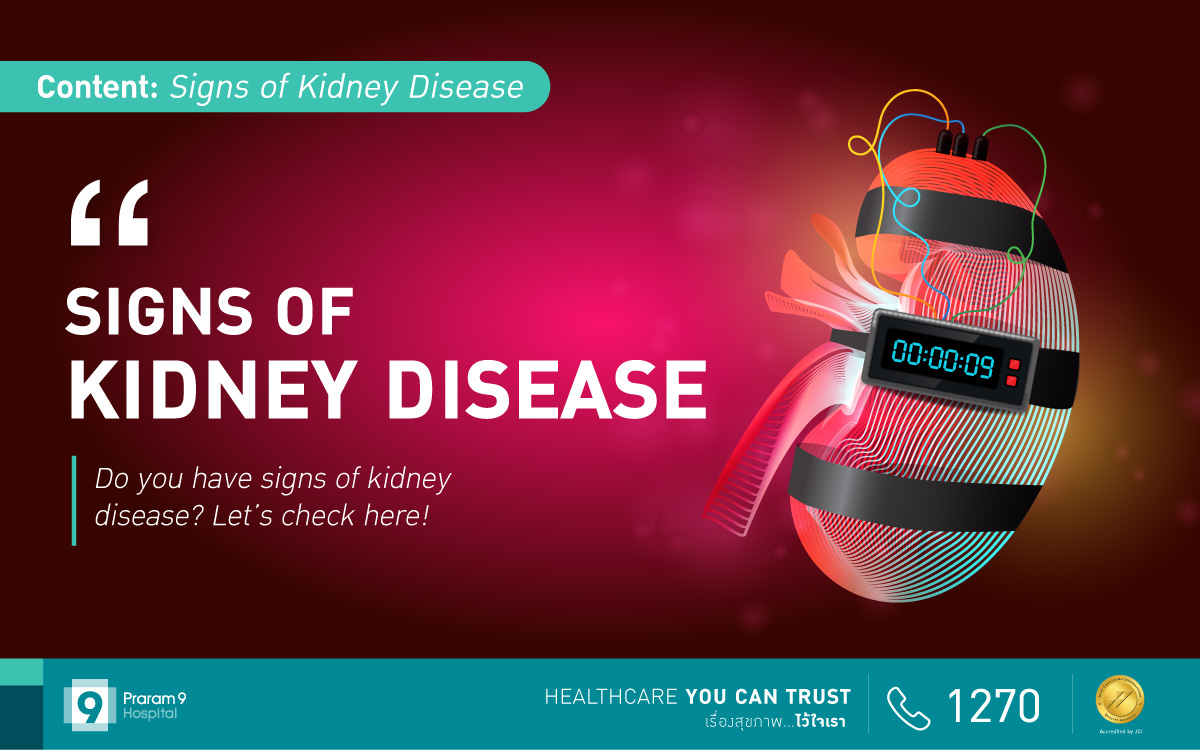 Due to the fact that kidney disease has multiple types, the symptoms of patients can vary. Kidney diseases can also be further classified based on the characteristics of symptoms and the affected areas.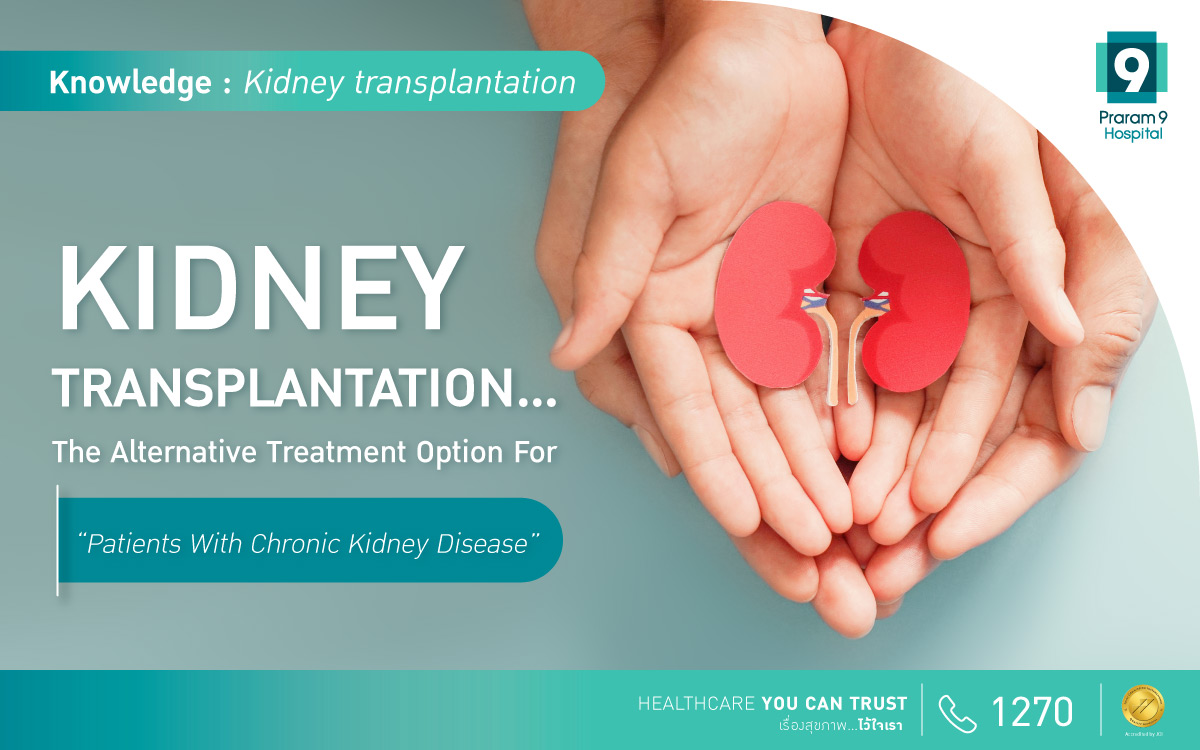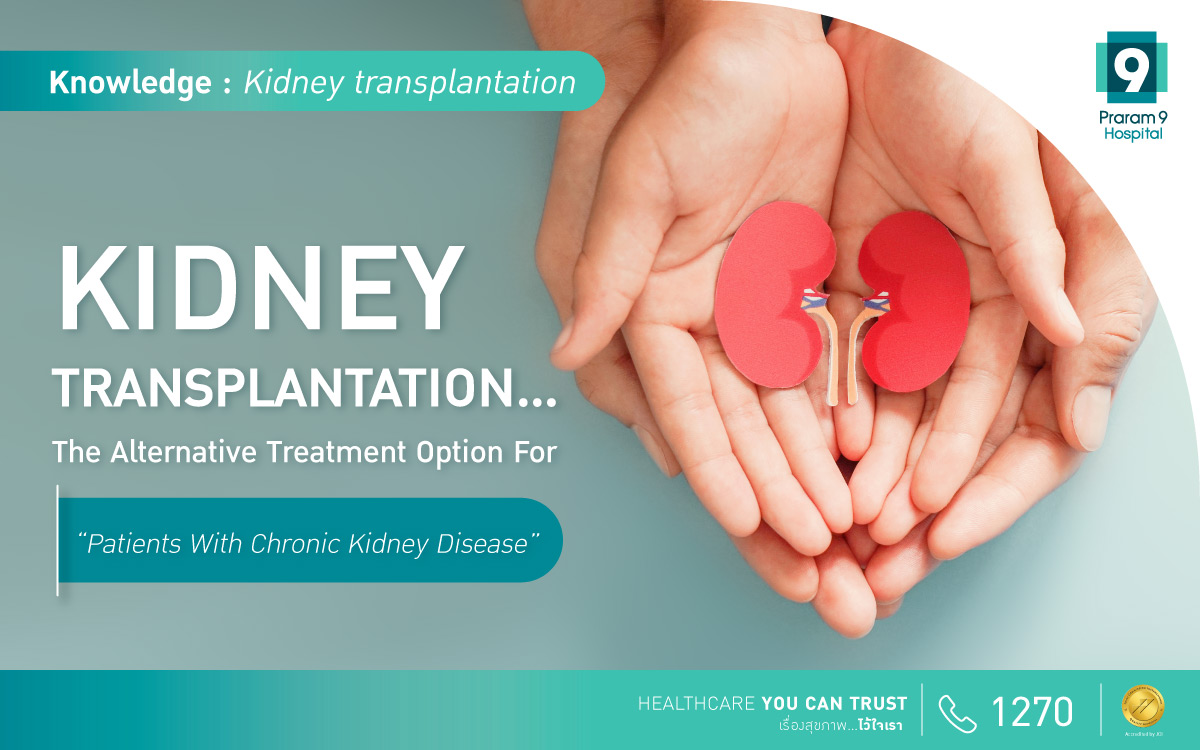 Managing chronic kidney disease effectively is crucial to prevent the buildup of toxic substances in the body and avoid further complications. Kidney transplantation is currently the most effective treatment for end-stage renal disease, offering patients a high chance of regaining a good quality of life.