Praram 9 Emergency Center (Praram9V)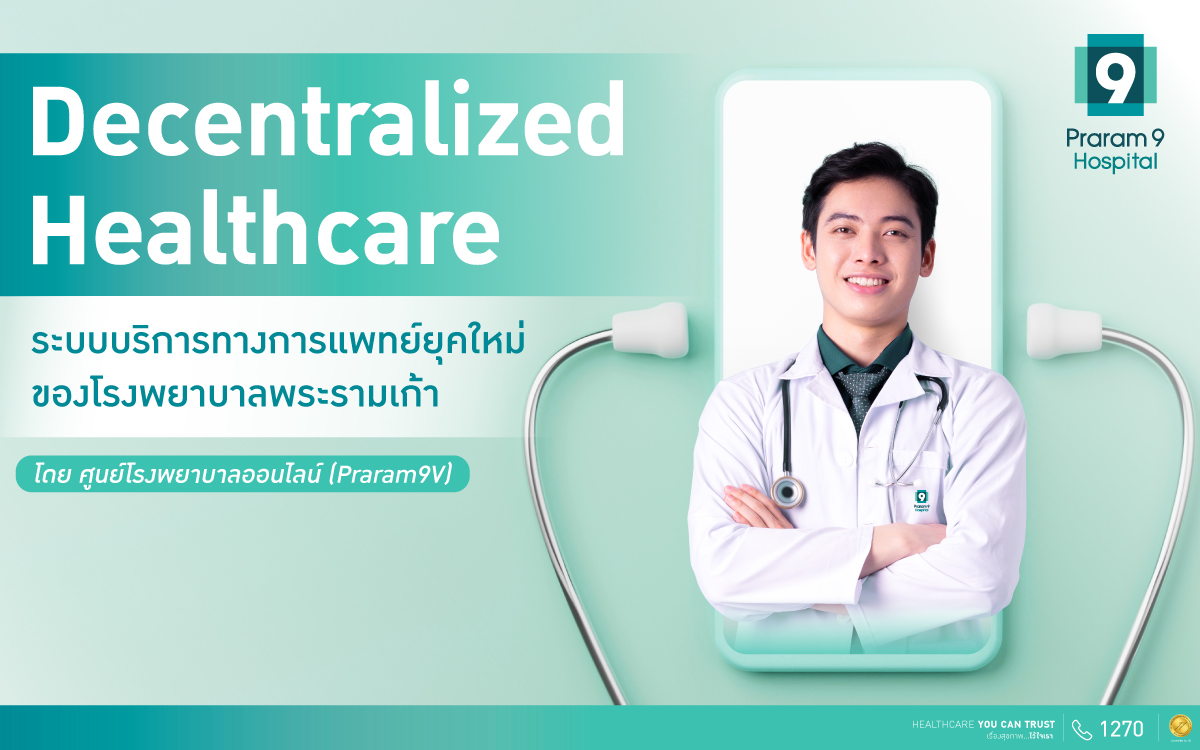 "Decentralized Healthcare" The new era medical service system of Praram 9 Hospital. 
During the era of the Covid-19 pandemic, visiting a hospital and seeing a doctor may be a concern for many people. Praram9V Online Hospital Center, affiliated with Praram 9 Hospital, provides medical services for patients to receive medical consultation, treatment, and health care from the comfort of their homes or wherever they are convenient, without the need to travel to the hospital (decentralized healthcare). This includes telemedicine services for medical consultations and smart healthcare services that utilize modern medical devices to connect with the hospital's data.
Telemedicine: The new option for medical consultations.
Telemedicine, also known as telehealth, is a technology that enables patients and healthcare professionals to communicate with each other in real-time, similar to video conferencing, where both parties can see each other's faces and talk, and doctors can observe the patient's symptoms immediately. The advantage is that it helps to increase the efficiency of accessing medical care, especially for patients who are far away from Praram 9 Hospital, as it is not necessary to travel to receive medical care. Doctors can provide consultation, diagnosis, and treatment (within the limitations of the information received from the patient) without restrictions on time and location, reducing overall healthcare costs, minimizing travel to hospitals, and saving time waiting for medical services.
Smart Healthcare services
Taking care of and paying attention to health is very important, whether it is for the elderly, chronic patients, people at risk of getting sick, or those who give special attention to their health.
Praram 9 Hospital recognizes the importance of health care and has found ways to make health care more effective and convenient by providing modern diagnostic and monitoring equipment for home use. This includes a team of expert doctors and nurses who provide consultation services, such as the continuous glucose monitoring devices, or the home sleep study technology (WatchPAT). 
If you are interested in telemedicine and smart healthcare services, you can make an appointment to consult with a doctor online by scanning the QR Code of the online hospital center here, or contact the staff at the online hospital center (Praram9V) by adding the LINE ID: @praram9v or clicking on https://lin.ee/euA1bAc to receive further advice.
Every day from 08:00 AM to 08:00 PM.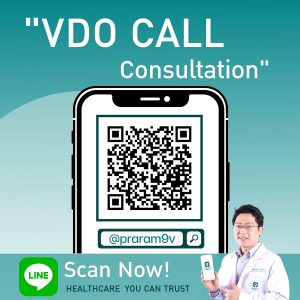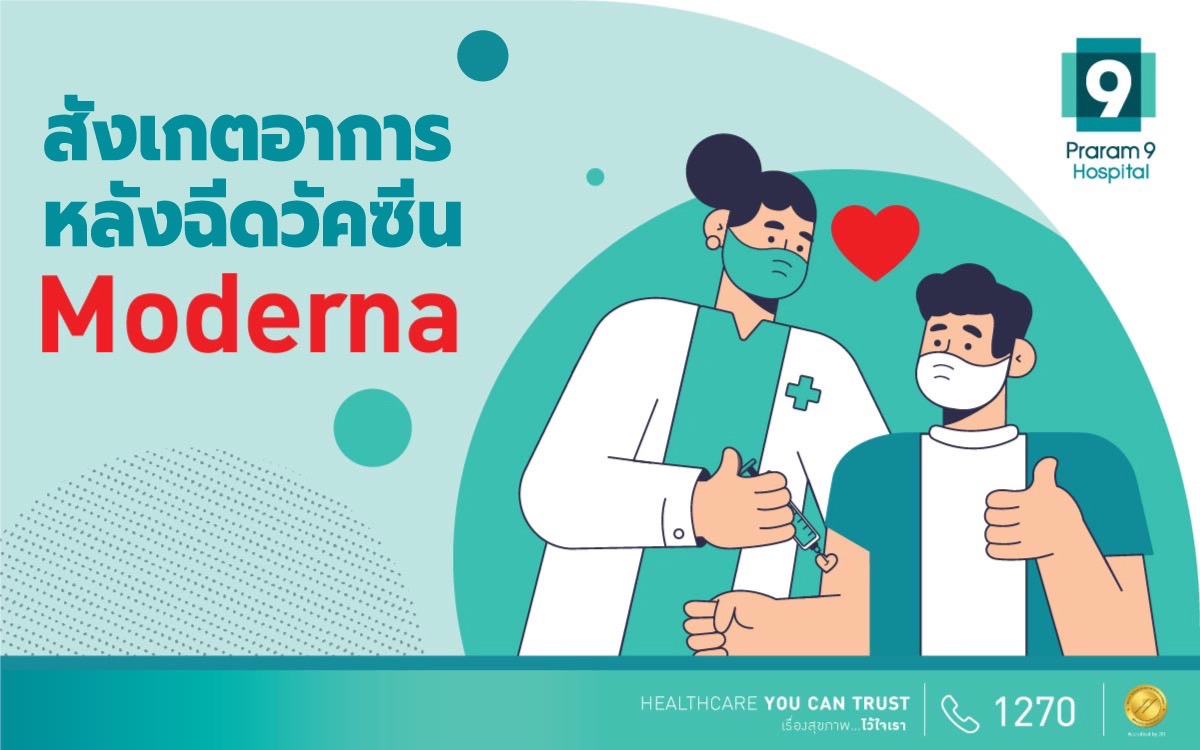 General or mild adverse symptoms (In general, these symptoms usually resolve within 2 days)Low grade feverHeadacheMuscle, joint or general achesFatigue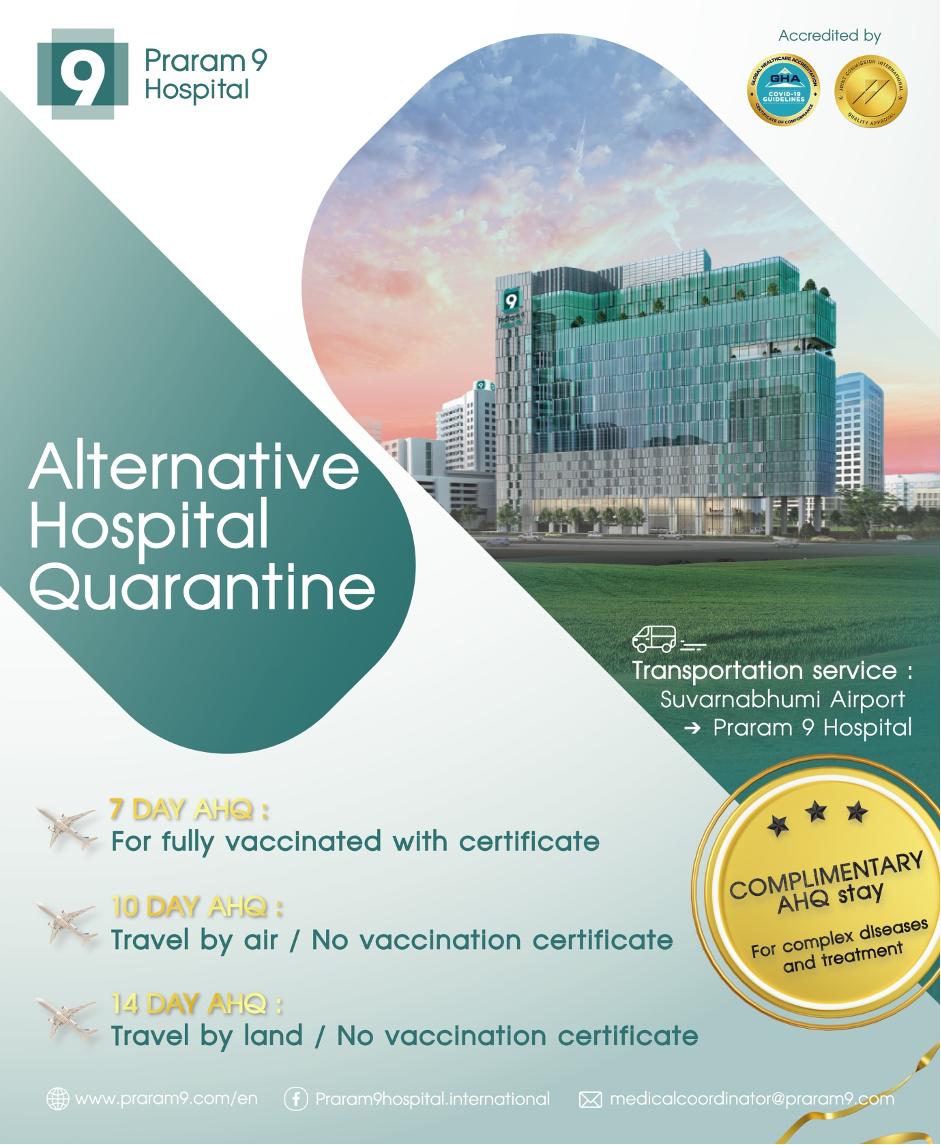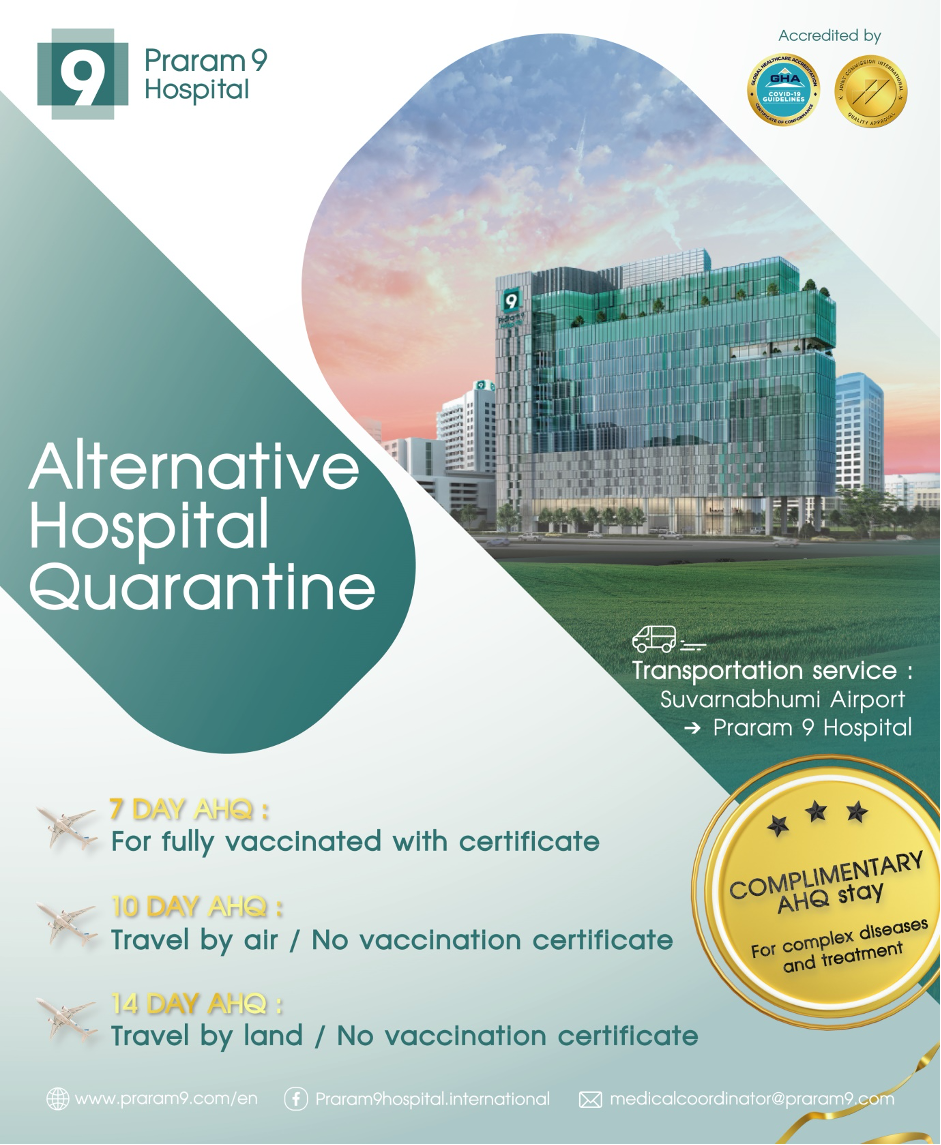 All AHQ stays are inclusive of 2 RT-PCR tests done on the first day and day before discharge. Praram 9 hospital has achieved the Global Healthcare Accreditation (GHA)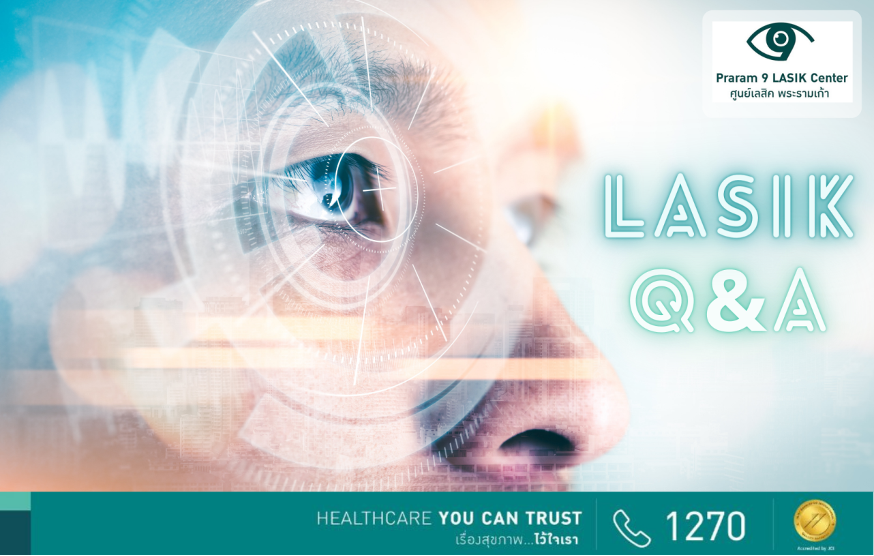 Specialized Medical Center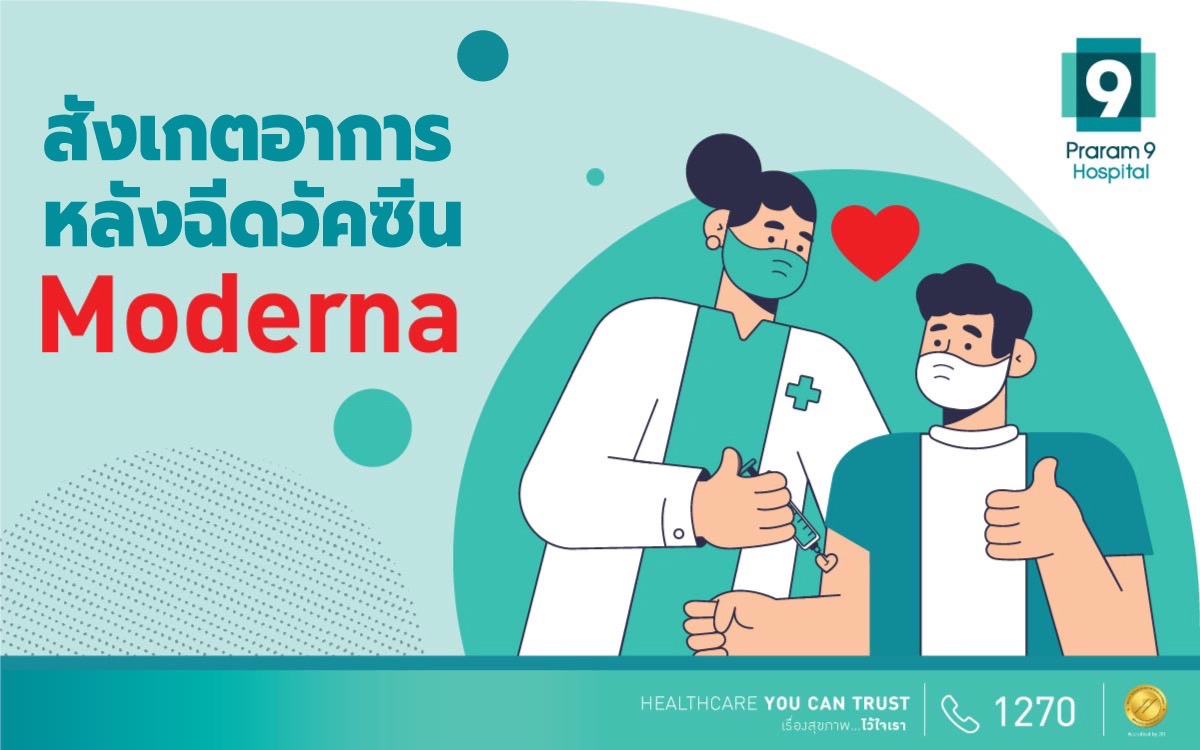 General or mild adverse symptoms (In general, these symptoms usually resolve within 2 days)Low grade feverHeadacheMuscle, joint or general achesFatigue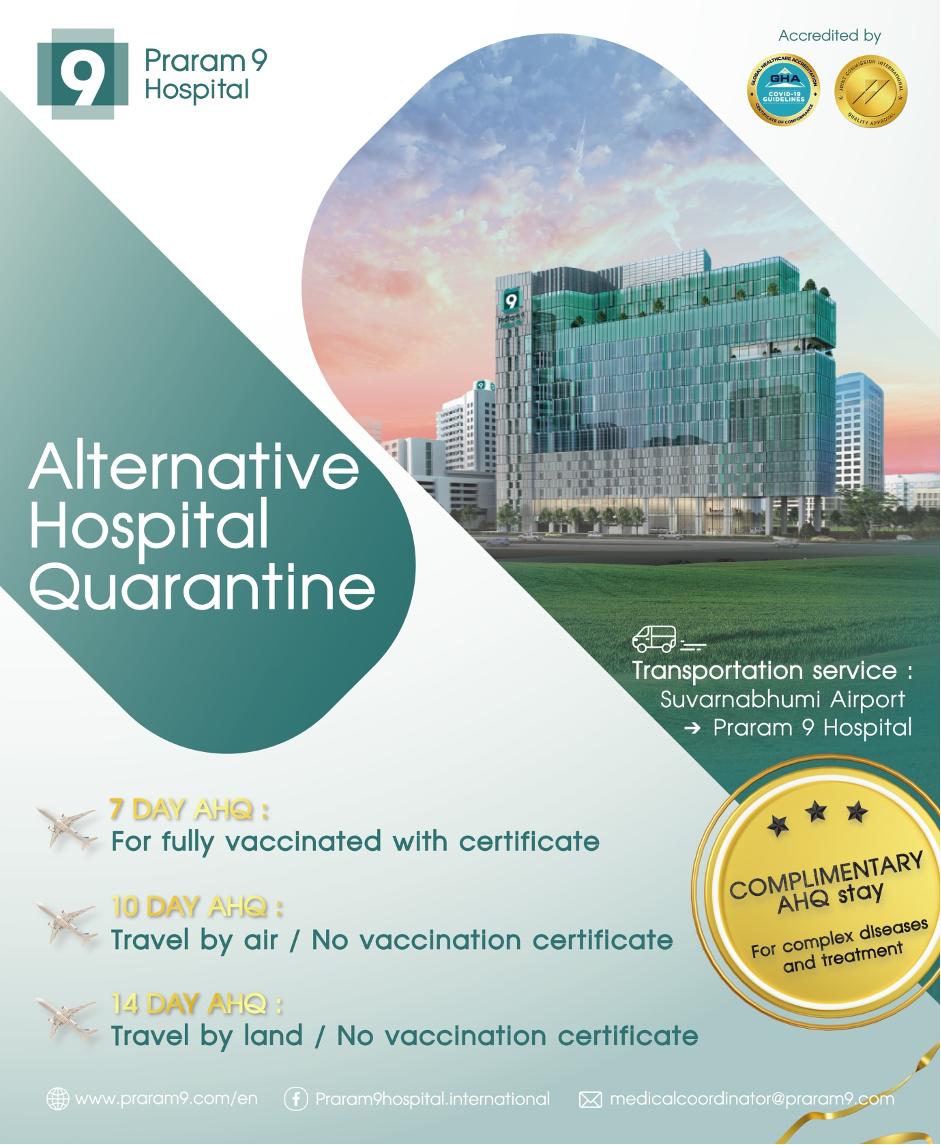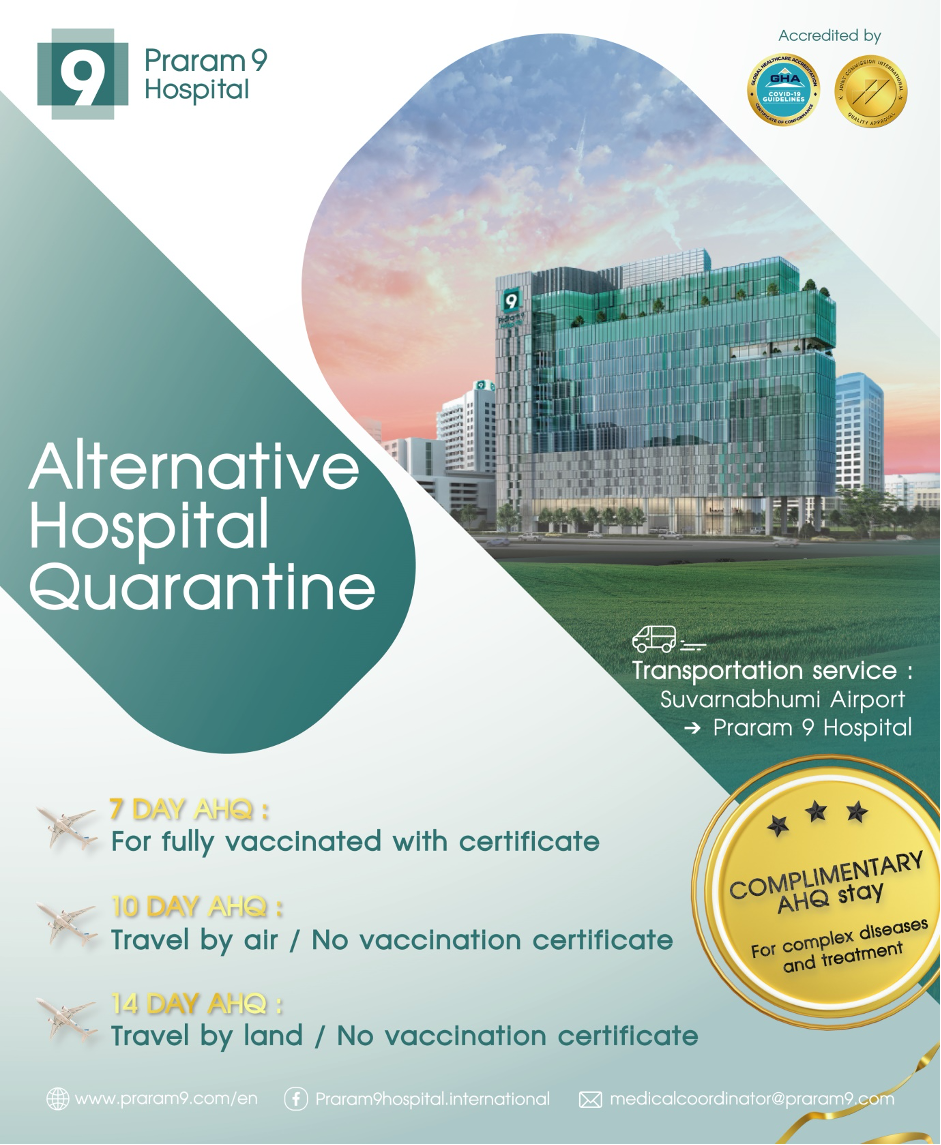 All AHQ stays are inclusive of 2 RT-PCR tests done on the first day and day before discharge. Praram 9 hospital has achieved the Global Healthcare Accreditation (GHA)